It's the start of a New Year and Susan Omand takes the opportunity to reflect on some of those we lost in 2018...
This is always a bittersweet article to write. There are always big names in film, books, comics, gaming and TV whose deaths hit the headlines throughout the year, generating outpourings of grief and remembrance from the public. These are remembered here but I also like to highlight the lesser known deaths whose work during their lifetime made no less of an impact even though their names go often unremembered. This is by no means an exhaustive list though, there are sadly always too many, it's just the ones I found interesting or memorable in some way.

In Memoriam...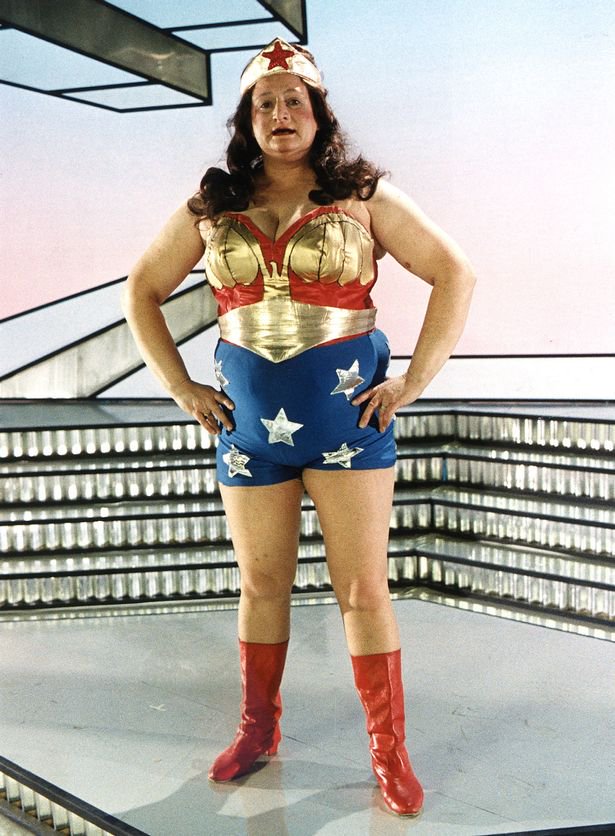 Bella Emberg, 80, known for being Blunder Woman in The Russ Abbot Show
Hugh Wilson, 74, director (WKRP in Cincinnati, Police Academy, The First Wives Club)

Peter Wyngarde, 90, actor (Department S, Jason King, Flash Gordon)

Olivia Cole, 75, actress (Roots, Backstairs at the White House, Brewster Place)

Allison Shearmur, 54, movie producer (The Hunger Games, Rogue One, Cinderella)

Ursula K. Le Guin, 88, science fiction writer (A Wizard of Earthsea, The Left Hand of Darkness, The Dispossessed)

Louis Zorich, 93, actor (The Muppets Take Manhattan, Mad About You, Dirty Rotten Scoundrels)

Ole Thestrup, 69, actor (Borgen)

John Mahoney, 77, actor (Frasier's dad, also In the Line of Fire, Say Anything…)

Jan Maxwell, 61, actress (Chitty Chitty Bang Bang, Follies, BrainDead)

Edward M. Abroms, 82, movie editor (Blue Thunder, Street Fighter)

Emma Chambers, 53, actress (The Vicar of Dibley, Notting Hill, How Do You Want Me?)

James Colby, 56, actor (Patriots Day, Tower Heist, Empire)

Lewis Gilbert, 97, movie director (You Only Live Twice, Alfie, Educating Rita)
Bud Luckey, 83, animator (Sesame Street, Toy Story (he designed Woody)), director (Boundin') and voice actor (Toy Story 3, Winnie the Pooh, The Incredibles)

David Ogden Stiers, 75, actor (M*A*S*H, Beauty and the Beast, The Dead Zone)

Sir Ken Dodd, 90, comedian, singer-songwriter ("Tears") and actor

Jim Bowen, 80, television presenter (Bullseye) and comedian

Adrian Lamo, 37, computer hacker (WikiLeaks) and political activist, exposed Chelsea Manning

Katie Boyle, 91, actress (The Truth About Women), television presenter (Eurovision Song Contest), and game-show panelist (What's My Line?)

Debbie Lee Carrington, 58, actress and stuntwoman (Return of the Jedi, Total Recall, Bride of Chucky)

Bill Maynard, 89, actor (Heartbeat, Confessions of a Window Cleaner, Carry On)

Miloš Forman, 86, movie director (One Flew Over the Cuckoo's Nest, Amadeus, The People vs. Larry Flynt)

R. Lee Ermey, 74, actor (Full Metal Jacket, Mississippi Burning, Toy Story)

Pamela Gidley, 52, actress (The Pretender, Twin Peaks: Fire Walk with Me, CSI: Crime Scene Investigation)

Dale Winton, 62, radio DJ (Radio 2) and television presenter (Dale's Supermarket Sweep, In It to Win It, Hole in the Wall)
Verne Troyer, 49, actor (Austin Powers: The Spy Who Shagged Me (he was Mini-Me), The Imaginarium of Doctor Parnassus, Harry Potter and the Philosopher's Stone)

Michael Anderson, 98, movie director (The Dam Busters, Around the World in 80 Days, Logan's Run)

Paul Junger Witt, 77, movie and television producer (Dead Poets Society, The Golden Girls, The Partridge Family)
Margot Kidder, 69, actress (Superman, The Amityville Horror, Black Christmas)

Tom Wolfe, 88, author (The Bonfire of the Vanities, The Electric Kool-Aid Acid Test, The Right Stuff) and journalist (New York Herald Tribune)

Bill Gold, 97, movie poster artist (Casablanca, The Exorcist, A Streetcar Named Desire)

Clint Walker, 90, actor (Cheyenne, The Dirty Dozen, Small Soldiers)

Philip Roth, 85, writer (Goodbye, Columbus, Portnoy's Complaint, American Pastoral), Pulitzer Prize winner

Jerry Maren, 98, actor (the last of the Munchkins from The Wizard of Oz)
Michael D. Ford, 90, art director and set decorator (Raiders of the Lost Ark, Titanic, The Empire Strikes Back)
Eunice Gayson, 90, actress (Dr. No, From Russia with Love - the first official Bond Girl)

Leslie Grantham, 71, actor (EastEnders, Fort Boyard, The Paradise Club)

Martin Bregman, 92, movie producer (Scarface, Dog Day Afternoon, Carlito's Way)

Harlan Ellison, 84, science fiction writer (A Boy and His Dog, Spider Kiss, Web of the City) and screenwriter (Star Trek)

Steve Ditko, 90, comic book writer and artist (Spider-Man, Doctor Strange, Blue Beetle)

Peter Firmin, 89, television producer (Bagpuss, Noggin the Nog, Clangers)

Clive King, 94, author (Stig of the Dump)
Adrian Cronauer, 79, disc jockey, subject of Good Morning, Vietnam

Bernard Hepton, 92, actor (Get Carter, Colditz, I, Claudius)

Barry Chuckle, 73, comedian (ChuckleVision) and actor

Stefán Karl Stefánsson, 43, Icelandic actor (Robbie Rotten in LazyTown)

Silvano Campeggi, 95, movie poster designer (Casablanca, Singin' in the Rain, Breakfast at Tiffany's)

Gary Friedrich, 75, comic book writer (Ghost Rider, Sgt. Fury and his Howling Commandos, Hulk)

Marie Severin, 89, Hall of Fame comic book artist (Spider-Man, Thor, Iron Man)
Jacqueline Pearce, 74, actress (Servalan in Blake's 7, Dark Season, Doctor Who)

Liz Fraser, 88, actress (I'm All Right, Jack, Carry On Regardless, Dad's Army)

Burt Reynolds, 82, actor (Smokey and the Bandit, Boogie Nights, Deliverance)

Fenella Fielding, 90, actress (Follow a Star, Carry On Regardless, Carry On Screaming!)

John Cunliffe, 85, children's writer, creator of Postman Pat and Rosie and Jim

Gary Kurtz, 78, movie producer (American Graffiti, Star Wars, The Dark Crystal)

Geoffrey Hayes, 76, television presenter (Rainbow) and actor (Z-Cars)

Carlos Ezquerra, 70, comics artist (Judge Dredd, Preacher)

Greg Stafford, 70, game designer (White Bear and Red Moon, King of Dragon Pass, HeroQuest)

Derrick Sherwin, 82, television producer (Doctor Who, Paul Temple)

Danny Leiner, 57, movie director (Harold & Kumar Go to White Castle, Dude, Where's My Car?, The Great New Wonderful)

James Karen, 94, actor (Poltergeist, The Return of the Living Dead, Nixon)

Ken Swofford, 85, actor (Fame, Ellery Queen, The Andromeda Strain)

Sondra Locke, 74, actress (The Heart is a Lonely Hunter, The Outlaw Josey Wales, Sudden Impact)
Douglas Rain, 90, actor (The voice of HAL 9000 in 2001: A Space Odyssey)

Stan Lee, 95, comic book writer (Spider-Man, The Avengers, X-Men) and publisher (Marvel Comics)

Mike Noble, 88, comic artist (Lone Ranger, TV Century 21) and cartoonist (Fireball XL5)

William Goldman, 87, novelist (The Princess Bride) and screenwriter (Butch Cassidy and the Sundance Kid, All the President's Men)

Nicolas Roeg, 90, movie director (Don't Look Now, The Man Who Fell to Earth, The Witches) and cinematographer (A Funny Thing Happened on the Way to the Forum)

Ricky Jay, 72, stage magician and actor (Tomorrow Never Dies, Magnolia, Deadwood)

Bernardo Bertolucci, 77, movie director (Last Tango in Paris, The Last Emperor, 1900)

Peter Masterson, 84, playwright (The Best Little Whorehouse in Texas), movie director (The Trip to Bountiful), and actor (The Exorcist)

Penny Marshall, 75, actress (Laverne & Shirley) and director (Big, A League of Their Own)

June Whitfield, 93, actress (The Glums, Carry On films, Terry & June, Absolutely Fabulous, Doctor Who)

Don Lusk, 105, animator for Disney & Peanuts and director at Hanna Barbera.

Images - IMDb