Books - The Edinburgh International Book Festival
The Edinburgh International Book Festival is inviting authors and audiences from around the world to Keep the Conversation Going with over 140 online events for adults and children over the next two weeks...
Press Release
From Saturday 15 to Monday 31 August, the Edinburgh International Book Festival goes online for the first time, presenting live conversations, discussions and readings from 200 authors and illustrators coming together from over 30 countries around the world.
In the second year of a collaboration with The New York Times, the Book Festival presents flagship events discussing capitalism and climate change, women in politics and a special edition of The New York Times Book Review.

The events in
The New York Times series
include the evolving place and rise of women in politics with In Her Words editor Francesca Donner, an interactive session with The New York Times's digital crossword editor Joel Fagliano, and a special edition of The New York Times Book Review featuring senior staff editor John Williams. Finally, a discussion on capitalism and climate change in the era of Covid-19 is chaired by international climate reporter Somini Sengupta while events across the programme will take place in The New York Times Main Theatre Online.
Nick Barley, Director of the Edinburgh International Book Festival, said "We're thrilled to be collaborating with The New York Times again this year. It's a pleasure to bring such a rich series of events with New York Times journalists to our loyal audience as well as new audiences watching online for the first time. To stage a festival this year has been a hugely ambitious challenge so we're particularly grateful that The New York Times has come on this journey with us."
Stephen Dunbar-Johnson, President, International of The New York Times added "We are excited to continue our collaboration with the Edinburgh International Book Festival. The festival attracts an audience of intellectual book lovers and curious thinkers, and we are delighted to be able to connect them with award-winning New York Times journalists for a series of thought-provoking discussions and an exchanging of ideas. This year's digital programme presents a great opportunity to connect this prestigious international festival with our global network of Times readers and subscribers."
The New York Times Book Review
has been loved for generations for bringing solitary readers into one another's orbit. In this live event, Daily Books editor John Williams and a selection of Book Festival guests, including authors Douglas Stuart, Paul Mendez and Maaza Mengiste, relish that tradition, coming together to discuss their work, and how they're trying to make sense of the world in 2020. They talk about what they're reading and recommending, from books to comfort to works that have made them change their minds.
Leading voices in politics and human rights
join Francesca Donner, gender director at The New York Times, to explore the evolving role of women shaping the political agenda and its impact on women's rights around the world. The panel includes former United States Ambassador to the United Nations Samantha Power, acclaimed Turkish author Elif Shafak, and Veronica Chambers, editor, Narrative Projects at The New York Times and editor of The Meaning of Michelle: 16 Writers on the Iconic First Lady and How Her Journey Inspires Our Own.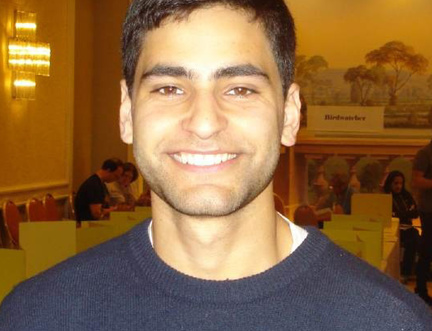 The New York Times's digital crossword editor
Joel Fagliano invites audiences to discover in real time how a crossword is made, how the team works, and to take part in a live mini crossword-making session. Joining him in this event is Adrienne Raphel, author of Thinking Inside the Box: Adventures with Crosswords and the Puzzling People Who Can't Live Without Them.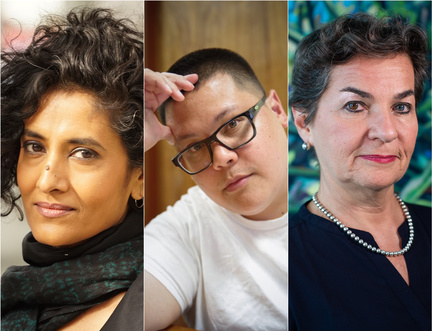 Answering the question '
Should Capitalism Survive Climate Change?
' are some of the world's best thinkers and strategists on climate change, including Christiana Figueres the former UN Secretary for Climate and international human rights lawyer Julian Aguon, who join New York Times international climate reporter Somini Sengupta for a lively discussion on shaping a sustainable future with social justice at its heart.
Somini Sengupta chairs a separate conversation with Christiana Figueres and Tom Rivett-Carnac about the practical ways we can empower ourselves to choose the path of survival and Whitney Richardson, former New York Times Picture Editor and expert on African photography talks to writer, curator, broadcaster and former director of the Institute of Contemporary Arts in London, Ekow Eshun about Africa State of Mind, an exhibition of contemporary photography and a book of the same name.
All events, which cross continents, time zones and genres, are free to access through the Book Festival's website. Innovative features include audience chat rooms, Q&A sessions, a new online Festival bookshop and opportunities for audiences to meet the author face-to-face and have their book signed.
Image - Edinburgh International Book Festival