Documentaries - Sheffield Doc/Fest

Sheffield Doc/Fest has announced their full Film, Arts and Exchange Programme for the 2021 festival, which takes place from 4th - 13th June...
Press Release
Our line-up includes 55 world premieres, 22 international premieres, 15 European premieres and 59 UK premieres across 57 countries with 63 languages represented, including new International and UK Competitions, and a Northern (England) Focus.
Among the highlights, we are proud to announce the World Premiere of
Uprising
, by Steve McQueen & James Rogan: a series whose first instalment will be presented as a Special Screening. They also include the European Premiere of
My Name is Pauli Murray
by Betsy West & Julie Cohen, who will be the subjects of this year's BAFTA Masterclass, and the UK premiere of
The First 54 Years
by Avi Mograbi, a timely and critical focus on the history of the conflict between Israel and Palestine.
78 features and 88 shorts in the Film programme include also premieres from Brian Hill, Kazuo Hara, Kim O'Bomsawin, Lynne Sachs, Mania Akbari, Paula Gaitán, Rosine Mbakam, Theo Anthony, Vivian Ostrovsky, Yael Bartana and Yaël Abecassis. The UK Premiere of Final Account by the late Luke Holland will also feature. 35 artists and collectives are represented in the Arts Programme including Daïchi Saïto, Mona Benyamin, Pallavi Paul, Séamus Harahan.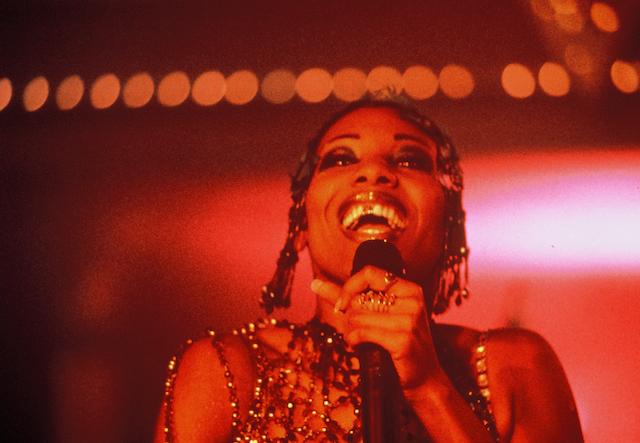 This year's
Retrospective
: Films belong to those who need them - fragments from the history of Black British Cinema, will be a celebration of Black British screen culture - curated by guest curators including David Olusoga, who is also the subject of the BBC interview. Films of all lengths will all be presented as part of the retrospective including titles such as Burning An Illusion by Menelik Shabazz, It Ain't Half Racist, Mum by Stuart Hall, Looking for Langston by Isaac Julien, Second Coming by Debbie Tucker Green, The Black Safari by Colin Luke, Baby Mother by Julien Henriques and Franco Rosso's The Mangrove Nine, among many others. Karen Alexander has joined the previously announced line-up of guest curators.
Other talks and Q&As will feature Al Wong & Emily Chao (Dialogues), Alba Sotorra (The Return: Life After ISIS), Alison Bechdel (No Straight Lines: The Rise of Queer Comics), Brian Hill and Poet Laureate Simon Armitage (Where Did The World Go?), Campbell X (guest curator), Courtney Stephens (The American Sector), Lydia Lunch (The War Is Never Over), Marc Isaacs (guest curator), Mark Cousins (The Story of Looking), Pallavi Paul (The Blind Rabbit), and Victor Kossakovsky (GUNDA).
Also this year, for the first time, Sheffield DocFest goes nationwide with five premiere screenings showing in up to 16 partner cinemas in cities around the UK, and online, followed by pre-recorded Q&As. More details of films and participating cinemas
here
.
Cíntia Gil, Festival Director said; "We are very proud to present a programme that brings together a multitude of forms, landscapes and visions, with a myriad of incredible talent to whom we deeply thank for their trust. We are excited about holding this festival in a way that welcomes everyone - in Sheffield, in cinemas across the UK, and online. The importance and urgency of cinema has only grown since we last saw a film on the big screen."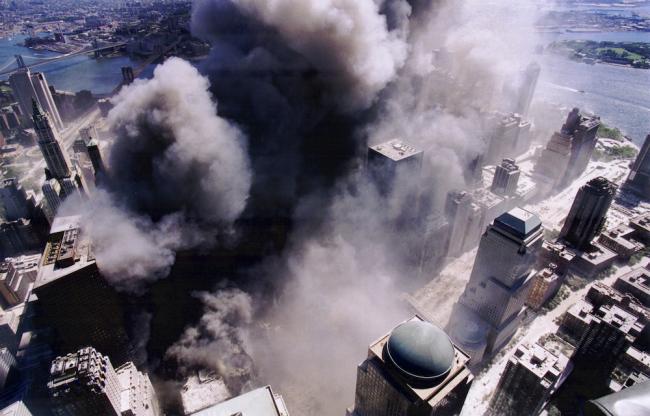 As the world approaches the 20th anniversary of the 9/11 attacks in the US, Sheffield DocFest presents a series of films that bring different perspectives to the historic tragedy. In the Into The World strand, we have the world premiere of In The Shadow of 9/11, by Dan Reed. And as part of the festival's Special Screenings, is a showing of 9/11: One Day in America directed by Daniel Bogado, Surviving 9/11 (working title) by Arthur Cary, and My Childhood, My Country – 20 Years in Afghanistan by Phil Grabsky and Shoaib Sharifi.
Additional films presented as
Special Screenings
this year are Clive Patterson's Sing, Freetown, with television reporter Sorious Samura and Sierra Leone theatre director Charlie Haffner and a collaboration reflecting on the pandemic, between Poet Laureate Simon Armitage and Brian Hill, Where Did The World Go.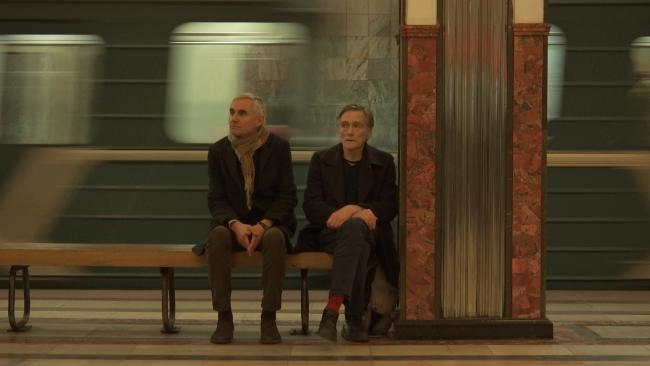 The
International Competition
includes 11 features in total, produced in 14 countries all over the globe. Four are first time features; Charm Circle by Nira Burstein (USA, World Premiere), Rancho by Pedro Speroni (Argentina, World Premiere), Factory to the Workers by Srđan Kovačević (Croatia, World Premiere) and finally Summer by Vadim Kostrov (Russia, World Premiere). Also competing are Equatorial Constellations by Silas Tiny (São Tomé and Príncipe/Portugal, World Premiere), From the 84 Days by Philipp Hartmann (Germany/Bolivia, World Premiere) and This Stained Dawn by Anam Abbas (Pakistan, World Premiere), Nũhũ Yãg Mũ Yõg Hãm: This Land Is Our Land! by Isael Maxakali, Sueli Maxakali, Carolina Canguçu and Roberto Romero (Brazil, International Premiere), White on White by Viera Čákanyová (Czech Republic/Slovakia, International Premiere), Double Layered Town / Making a Song to Replace Our Positions by Komori Haruka and Seo Natsumi (Japan, International Premiere) and My Dear Spies by Vladimir Léon (France, UK Premiere).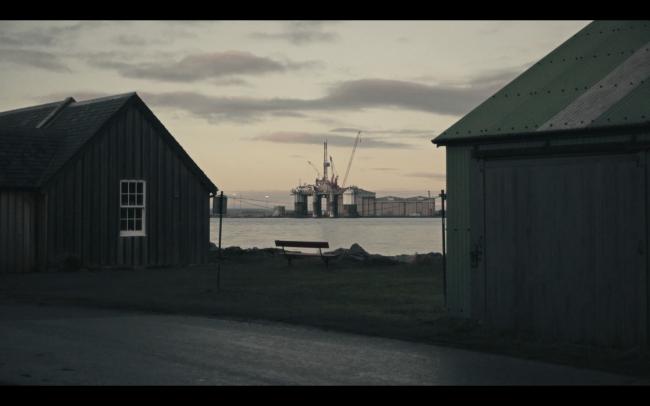 This year the festival is holding its first ever
UK Competition
: a selection of 14 independent films. Filmmakers include; Allan Melia, Ben Reed, Charlotte Ginsborg, Christine Saab, Daisy Ifama, Daniel Draper, Eriberto Gualinga, Frank Martin, Isla Badenoch, Makeda Matheson, Maythem Ridha, Nicola Mai, Pamela Breda, Rhea Storr, Rob Curry and Tim Plester.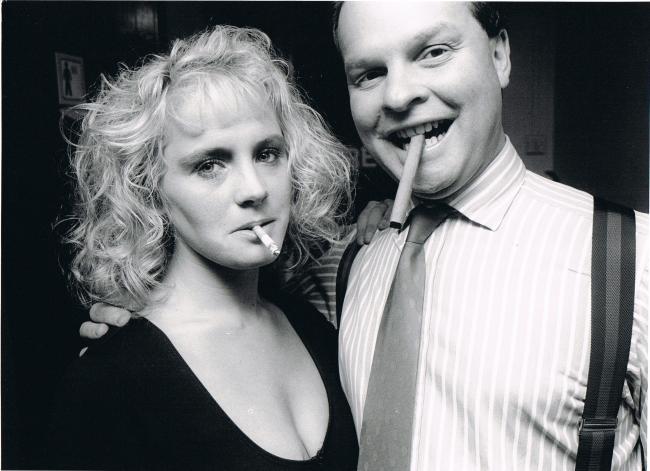 Also new for this year is
Northern Focus
, showcasing shorts and features from across the North of England Nine titles make up the section, directed by: Alfie Barker, Catriona Gallagher, Claire Davies, Jim Wraith, Kim Flitcroft, Mark Waters, Sel MacLean, Sema Basharan and Sophie Robinson's new film in collaboration with Dunstan Bruce, leader of Chumbawamba, I Get Knocked Down.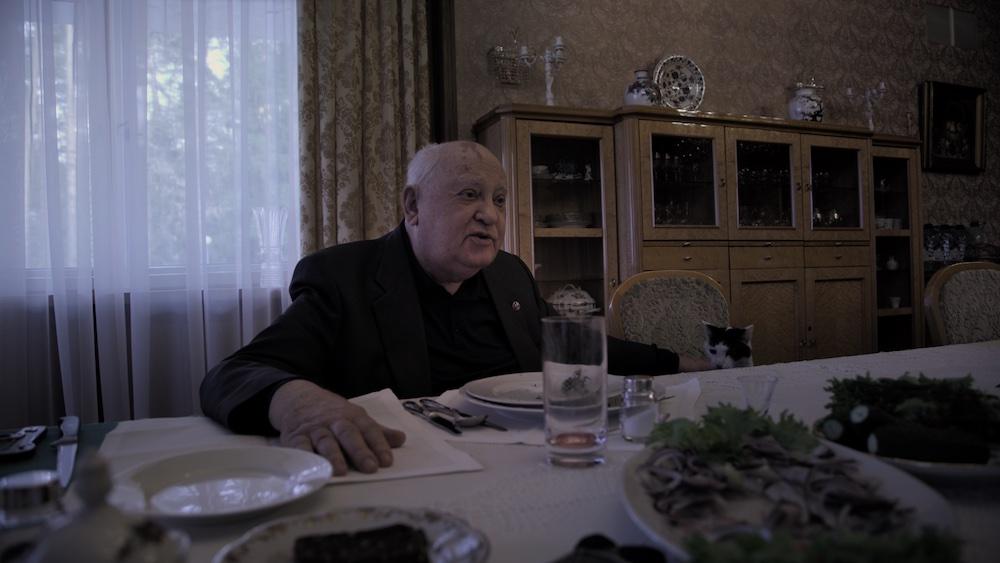 Already announced is
Rhyme & Rhythm
programme. Other strands include
The Into the World
strand which will include, besides the already announced titles, World Premieres of If god were a woman by Angélica Cervera (Columbia), and The World of Mindfulness by Ying Liang (Hong Kong). Borderland by Andreas Voigt (Germany/Poland) and Party Line by Lydia Cornett (USA) are both being presented as International Premieres.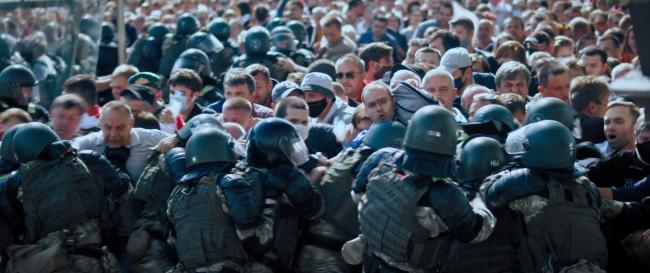 Rebellions
presents films by Anaïs Taracena, Carlos Adriano, David Dufresne, Ephraim Asili, Jason Livingston, Jim Finn, Lynne Sachs, Mania Akbari, Paula Gaitán, Thomas Bauer, Vincent Meessen and Yael Bartana among many others. Rebellions also presents the historical document MOVE: Confrontation in Philadelphia, by Karen Pomer and Jane Mancini, shot in 1978 during the terrible police raids that led to the imprisonment of several members of Move, the collective founded by John Africa.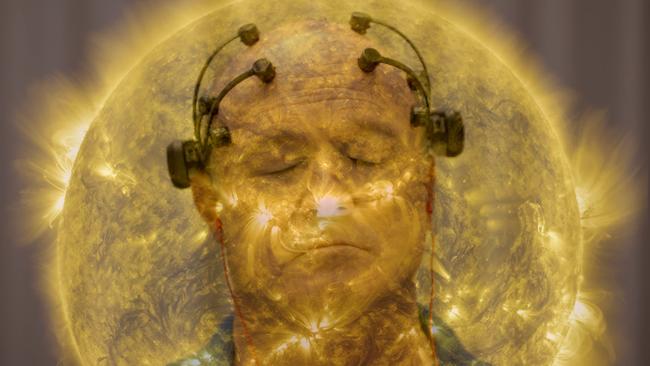 Ghosts & Apparitions
is made up of 39 films ranging from 1945 to 2021 and from 23 countries, with eight World Premieres and nine International Premieres. It includes films by Jay Rosenblatt, Sanaz Sohrabi, Rita & Vincent Carelli, Theo Anthony, Haig Aivazian, and Charlotte Jarvis among many others, and a focus in Taiwanese Cinema Memory Revisited: Focus Taiwan, curated by Wood Lin, with 7 films including the International Premiere of Tzu-An WU's This Shore: A Family Story and the 1985 masterpiece The Time To Live And The Time To Die, by Hou Hsiao-Hsien.
Also in Ghosts & Apparitions is a programme in partnership with the BFI, Reel Women / Real Lives: Britain's Female Documentary Makers, will premiere the digital restoration of three films by Kay Mander, Margaret Thomson and Sarah Erulkar, preserved and restored by the BFI National Archive with the support of the Film Foundation as part of a major BFI documentary project, coming in Spring 2022. With Marc Isaacs as guest curator, a programme of Jon Bang Carlsen's films will kick start a conversation about The Art of Staging Reality.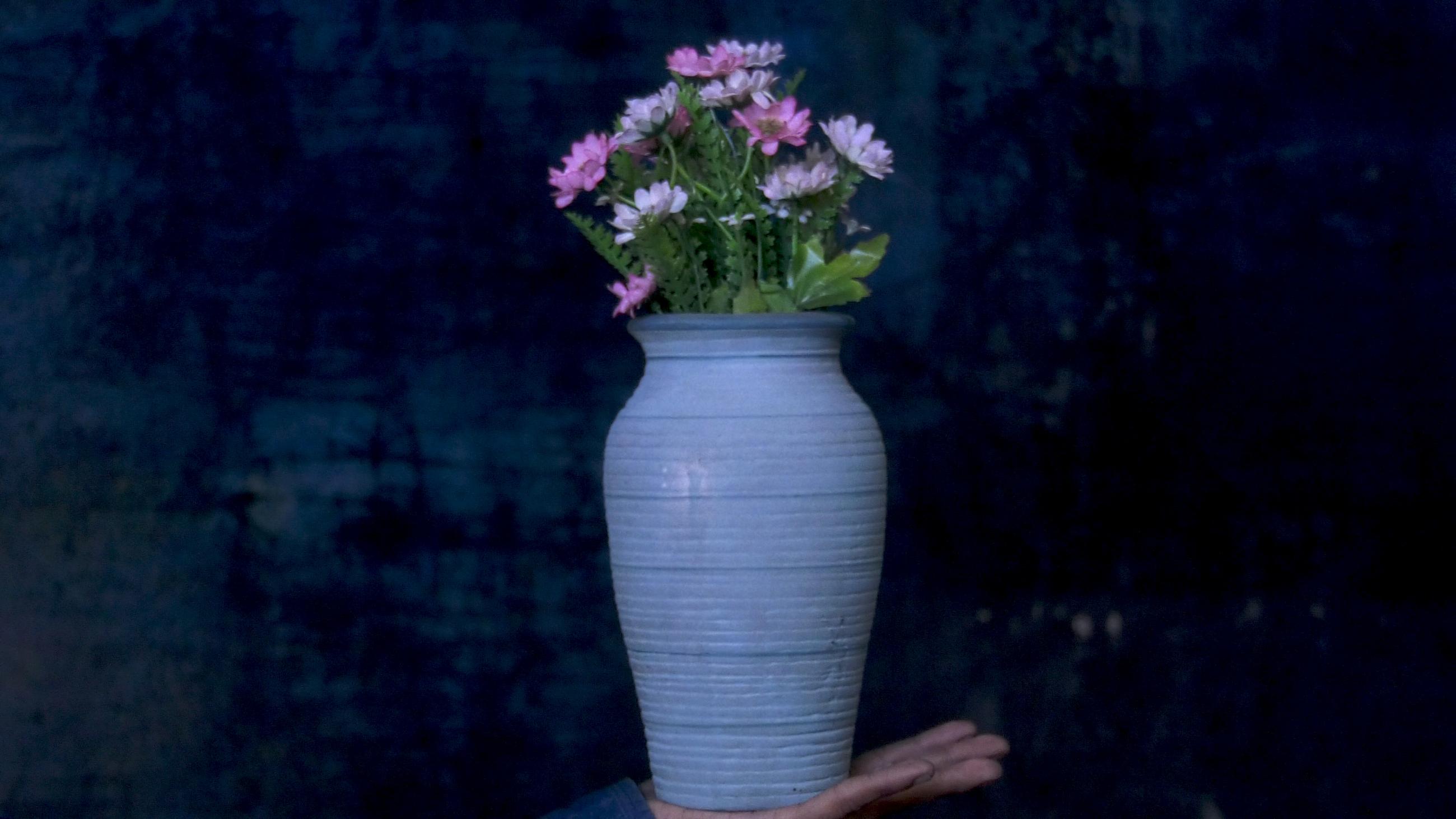 The
Sheffield DocFest Arts Programme
includes a range of activities, from exhibitions and talks to events and new commissions. Highlights include festival commissions In Posse by Charlotte Jarvis (in partnership with Site Gallery) and Alex Tyson's moving image installation The Registry. The DocFest Arts Programme have also commissioned participants for Right on Time Radio, a temporary web radio station, including performances, discussions, contemporary literature, and sound experimentations. The featured broadcasters are: AWU Radio, Himali Singh Soin, Karim Kattan & Yasmine Benabdallah, Les Bonnes Ondes, Listening to the more-than-human (a collaboration with DocFest Exchange), Micro.radio and Yasmina Reggad. The Arts Programme will also include Daïchi Saïto's earthearthearth and Georges Lacombe's 1928 silent city portrait La Zone, projected on 35mm. Sam Smith's desktop projection work E.1027 will be presented as a live performance.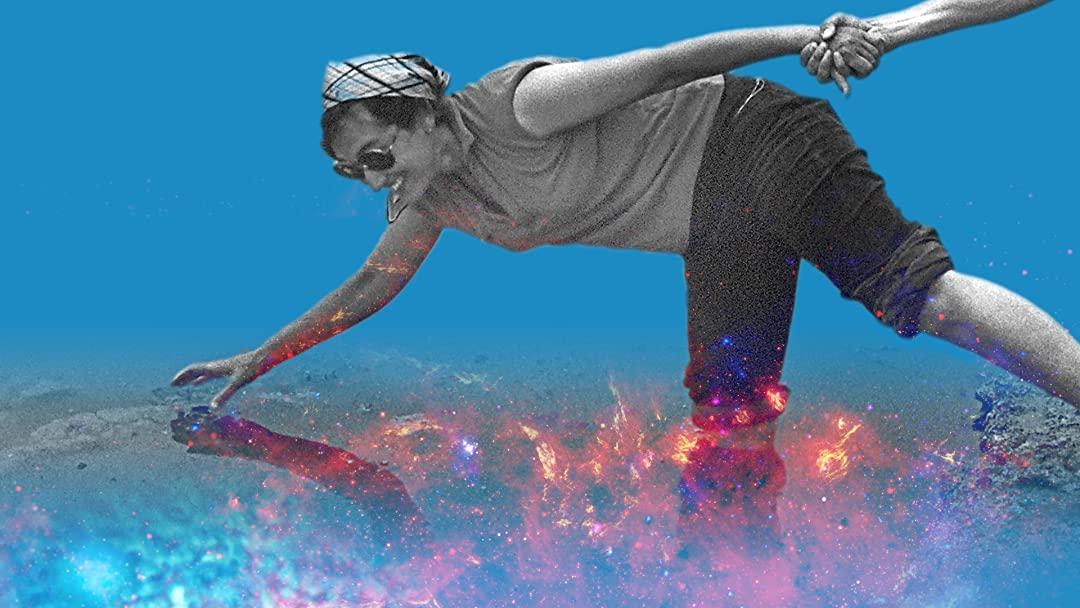 DocFest Exchange: Beyond Our Own Eyes
brings together voices from science, art, activism and beyond to create a generative space of sharing. The film programme includes premieres of From the Wild Sea by Robin Petré, The Ants and the Grasshopper by Raj Patel and Zak Piper and Who We Were by Marc Bauder. DocFest Exchange: Beyond Our Own Eyes also features a wide-ranging programme of online discussions, including Elizabeth Povinelli of Karrabing Film Collective, author and activist Raj Patel, microbial ecologist Suzanne Pierre and community leader Anita Chitaya.
In Sheffield films will be screened at Showroom Cinema and Abbeydale Picture House, with the Arts Programme at Site Gallery, S1 Artspace and Sheffield Hallam University Performance Lab. Audiences will also be able to enjoy the festival simultaneously online and across the UK at selected cinemas. (Physical screenings are subject to government guidelines).
For more information and to buy tickets and passes which are now on sale head to the Sheffield Doc/Fest website.
Images - Sheffield Doc/Fest