Short Films - Sundance Film Festival

The Sundance Institute has announced the Short Film programme for the 2022 Sundance Film Festival, as well as the From the Collection retrospective short film programme. Susan Omand picks her top 20(ish) most anticipated ...
There's 59 new short films which have been selected for Sundance this year, from an all-time record submission level of over 10,000, along with a line-up of 40 short films from previous years that will screen online during the Festival to celebrate the 40th anniversary of Institute. That's NINETY NINE short films to choose from, most of which will be available to watch online as well as in-person at the festival itself. So where do I even start narrowing this down to 20? Yes, I know, twenty isn't narrowing it down that much but, honestly, five or ten just wasn't doable and I did try, honest.
Kim Yutani, the Festival's Director of Programming, said at the announcement, "Short films are such a vital part of the independent storytelling culture" and I firmly believe that. Short films are a way for new talent to break through, and you only have to look at the early work of some of the huge names which have been included the retrospective Collection, such as Nash Edgerton, Tamara Jenkins and Taika Waititi, to see that this true. Mike Plante, Senior Programmer, who put this year's list together added that this collection runs "the stylistic and subject matter gamut" and it's so tempting for me just to pick from those. However, watching short films is also a chance to look for the big names of the future in the new submissions so they will definitely be worth checking out.
For my list, I've picked ten from the new shorts and ten from the retrospective collection that I think will be worth your time. For the new ones, I've just gone for ten whose title, subject or synopsis has piqued my interest as that is what is most likely to get me to watch a short film where I don't recognise any of the actors. There are six categories in the main Short Film Programme so I will pick at least one from each. Similarly with films in the retrospective Collection, although there are more names that I recognise here, and I see that there are also a couple of films in the Collection that we have already reviewed on The DreamCage, so I'll add them in separately at the end [because you KNOW they'll be worth watching - Ed]
Here goes, then, with TEN from the new films: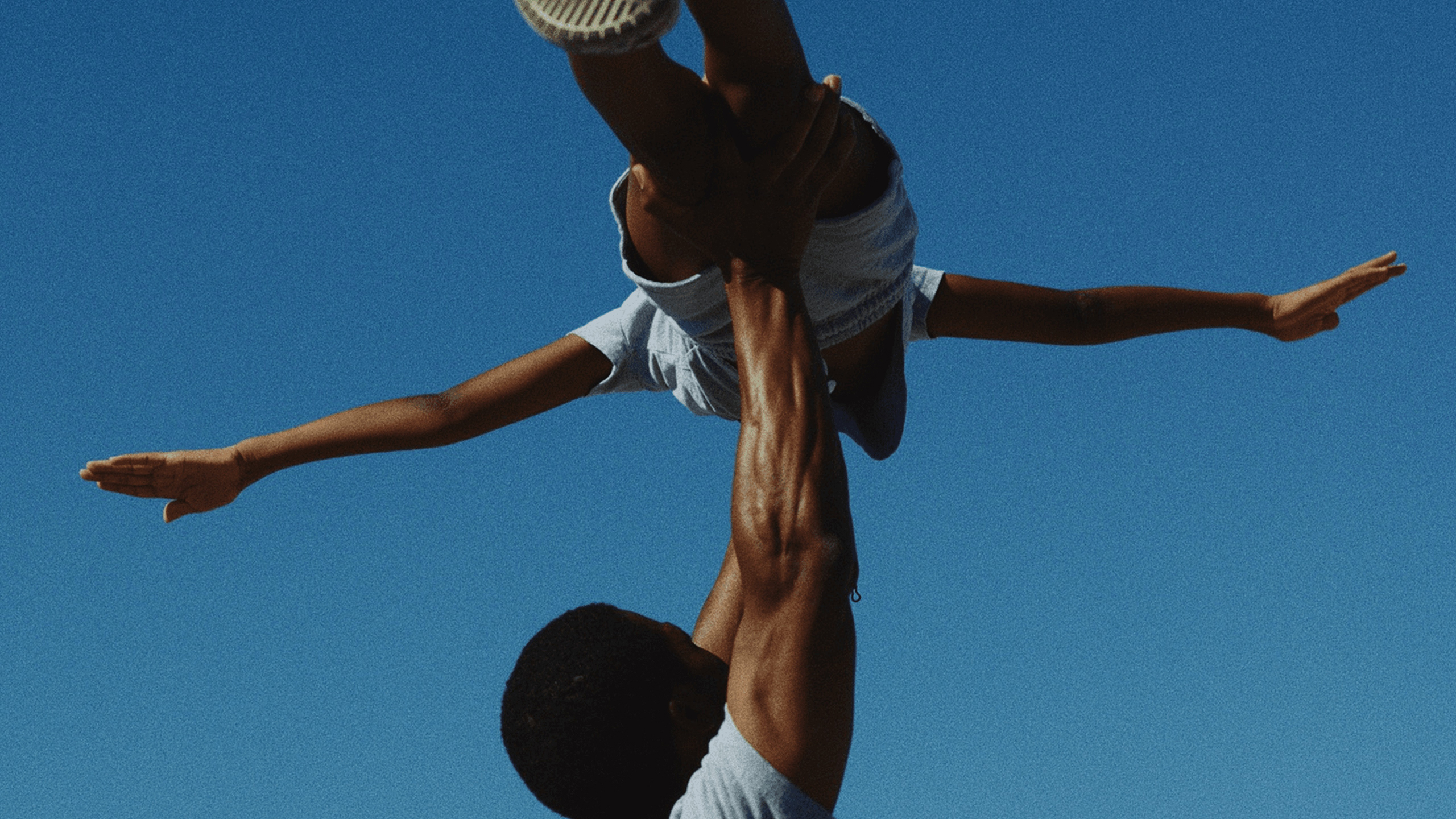 U.S LIVE ACTION SHORT FILMS
IF I GO WILL THEY MISS ME / U.S.A. (Director and Screenwriter: Walter Thompson-Hernández, Producer: Stuart McIntyre)
— Lil' Ant is obsessed with Pegasus, the Greek mythological character, since first learning about him at school in Watts, California. He begins to notice imaginary airplane people around his home, and yearns to fly with them.
Cast: Anthony Harris Jr. World Premiere.
While Mortals Sleep / U.S.A. (Director and Screenwriter: Alex Fofonoff, Producer: Matthew James Reilly)
— When a cold case novelist's career implodes, she seeks refuge at her friend's remote vacation home. Upon arrival, she encounters a strange couple who claim to be the caretakers. As tensions build, a dark secret begins to emerge.
Cast: Carie Kawa, Grace Morrison, Will Brill. World Premiere.


INTERNATIONAL LIVE ACTION SHORT FILMS
Precious Hair & Beauty / United Kingdom (Director and Screenwriter: John Ogunmuyiwa, Producers: Sophia Gibber, Tony Longe, Lene Bausager)
— An ode to the mundanity and madness of the high street, told through the window of an African hair salon.
Cast: Tomi Ogunjobi, Adjani Salmon, Kemi Lofinmakin, Michael Akinsulire. U.S. Premiere.
Reckless / Sweden (Director and Screenwriter: Pella Kågerman, Producers: Eliza Jones, Markus Waltå)
— Stockholm, 2121: an underwater city is blasted into the bedrock. In a society on the verge of being crushed by mounting water pressure, Nikki's highest wish is to get back together with her ex-boyfriend.
Cast: ElleKari Bergerud, Amed Bozan. International Premiere.

U.S. NONFICTION SHORT FILMS
Deerwoods Deathtrap / United States (Director: James P. Gannon, Producers: James P Gannon, Joseph K Gannon, Matt Ferrin, April Gannon, Chris Cipriano, James D Cochran)
— Fifty years ago, Betty and Jack were hit by a train and survived. This is their story.
Subjects: Elizabeth Gannon, John W Gannon. World Premiere.
The Martha Mitchell Effect / United States (Directors: Anne Alvergue, Debra McClutchy, Producers: Beth Levison, Judith Mizrachy)
— She was once as famous as Jackie O. And then she tried to take down a President. Martha Mitchell was the unlikeliest of whistleblowers: a Republican wife who was discredited by Nixon to keep her quiet. Until now.
World Premiere.
Stranger Than Rotterdam with Sara Driver / United States (Directors: Lewie Kloster, Noah Kloster, Screenwriter: Sara Driver)
— In 1982, the completion of Jim Jarmusch's sophomore film, Stranger Than Paradise, hinged on producer Sara Driver's willingness and ability to smuggle one of the world's rarest and most controversial films across the Atlantic Ocean.
U.S. Premiere.

INTERNATIONAL NONFICTION SHORT FILMSDisplaced / Kosovo (Director and Screenwriter: Samir Karahoda, Producer: Eroll Bilibani)
— In postwar Kosovo, driven to keep their beloved sport table tennis alive, two local players wander from one obscure location to another carrying with them their club's only possession: their tables.
U.S. Premiere.

U.S. ANIMATION SHORT FILMSthe HORK / United States (Director: Nicole Stafford)
— In an alternate dimension, the stoic god of Power-Unrecognized waits for unrelenting Greed to come and consume her power.
World Premiere.

INTERNATIONAL ANIMATION SHORT FILMS
THE FOURTH WALL / Islamic Republic of Iran (Director and Screenwriter: Mahboobeh Kalaee, Producer: Mahboobeh Kalaee)
— Home and family, relationships, desires, wishes: all captured in a kitchen. The stuttering boy is alone there, playing with his imagination.
North American Premiere.

Here are ten that caught my eye from The Retrospective Collection:575 Castro St. / U.S.A (Director: Jenni Olson)
— Set to the original audio cassette recorded by Harvey Milk in November 1977 to be played "in the event of my death by assassination."
Non-Fiction. 2009 Sundance Film Festival
The Burden / Sweden (Director: Niki Lindroth von Bahr, Producer: Kalle Wettre)
— In a dark musical enacted in a modern marketplace situated next to a large freeway, employees of various commercial venues deal with boredom and existential anxiety by performing cheerful musical turns. The apocalypse is a tempting liberator.
Animation. 2018 Sundance Film Festival
Don't Go Tellin' Your Momma / U.S.A. (Director: Topaz Jones, rubberband., Producers:Simon Davis, Eric McNeal, Luigi Rossi, Jason Sondock, Kevin Storey)
— The Black ABCs were born in 1970, when Black educators in Chicago developed alphabet flash cards to provide Black-centered teaching materials to the vastly white educational landscape. Fifty years later, 26 scenes provide an update to their meanings.
Non-Fiction. 2021 Sundance Film Festival, Short Film Jury Award: Nonfiction
La Corona (The Crown) / U.S.A. (Directors & Producers: Isabel Vega, Amanda Micheli:)
— Female murderers compete ferociously for a beauty pageant crown in prison.
Non-Fiction. 2008 Sundance Film Festival, Honorable Mention Short Filmmaking
Rejected / U.S.A. (Director and Producer: Don Hertzfeldt)
— Twisted animated characters strive to survive in the family-friendly world of advertising.
Animation. 2001 Sundance Film Festival


Spider / Australia (Director: Nash Edgerton, Producer: Nicole O'Donohue)
— It's all fun and games until someone loses an eye.
Fiction. 2008 Sundance Film Festival, Honorable Mention Short Filmmaking
The Subconscious Art of Graffiti Removal / U.S.A. (Director and Producer: Matt McCormick)
— An experimental documentary that explores the artistic merits of graffiti clean-up programs.
Non-Fiction. 2002 Sundance Film Festival
Tom Goes to the Bar / U.S.A. (Director: Dean Parisot, Producer: Joey Forsyte)
— Surrounded by wacky characters, Tom carries on a deadpan monologue while life in Pete's Bar and Grill goes on around him.
Fiction. 1986 Sundance Film Festival

Two Cars, One Night / New Zealand (Director: Taika Waititi, Producer: Ainsley Gardiner, Catherine Fitzgerald) —
A tale of first love. While waiting for their parents, two boys and a girl meet in the car park of a rural pub. What at first seems to be a relationship based on rivalry soon develops into a close friendship. We learn that love can be found in the most unlikely of places.
Fiction. 2004 Sundance Film Festival
Worst Enemy / U.S.A. (Director: Lake Bell, Producer: Jett Steiger)
— A female misanthrope gets herself stuck in a full-body girdle.
Fiction. 2011 Sundance Film Festival

And the two that we've seen before (and very much enjoyed) are:Butter Lamp / France, China (Director: Hu Wei, Producer: Julien Féret)
— A photographer weaves unique links among nomadic families
Fiction. 2014 Sundance Film Festival
[
Read Ren's review here
- Ed]
Deer Flower / U.S.A., South Korea (Director: Kangmin Kim, Producers: Kijin Kim, Giulia Caruso. Music: Kohyang, Daniel Eaton, Namkook In, Louis Lopez, Joseph Santa Maria)
— Dujung, an elementary school student, goes to a farm in the suburbs with his parents. While his parents believe that the farm's expensive and rare specialty will strengthen their son's body, Dujung suffers side effects. Animation.
2016 Sundance Film Festival
[
Read Susan's review here
- Ed]
Sundance Film Festival runs from Janury 20th to January 30th. Find out more and how to book tickets to watch in-person or online here.

Images - courtesy Sundance Film Festival