The 36th edition of BFI Flare: London LGBTQIA+ Film Festival has unveiled its full programme of films, documentaries and short films, with a selection of films being made available online ...
Press Release
One of the world's most significant and long-standing queer film events, this year's BFI Flare will take place in person, and also offer a selection of titles available on BFI Player to UK-wide audiences, and to international audiences via Five Films for Freedom – now in its 7th year, in partnership with The British Council. This year presents 6 World Premieres, 56 features and 84 shorts from 42 countries, with tickets going on sale via
bfi.org.uk/flare
on the 24th February.
As previously announced
, BFI Flare opens on Wednesday 16th March with the UK Premiere of Alli Haapasalo's award-winning coming-of-age drama
GIRL PICTURE
, about three girls at the cusp of womanhood, which won Sundance Film Festival's World Cinema Dramatic Audience Award and has just screened in the Berlinale. The Festival closes on Saturday 26th March with the World Premiere of Kevin Hegge's feature documentary
TRAMPS!
, looking at 1980's London and the unique cross-fertilization of British art, fashion, music and film that culminated in the group known as "The New Romantics".
Amongst the other World Premiere screenings the Festival will be presenting are Jean Carlomusto's
ESTHER NEWTON MADE ME GAY
, exuding wisdom, passionate enquiry and a healthy dose of New York no-nonsense in this celebratory portrait of the pioneering octogenarian American academic whose life work has formed the bedrock of LGBTQIA+ cultural anthropology. Director Matt Carter's
IN FROM THE SIDE
explores the lives of a London gay rugby team, both on and off the pitch, revealing the many different games that people play. Two young men learn to navigate the Iranian courts in order to begin their transition in Saeed Gholipour's documentary
THIS IS NOT ME
; and Jacquie Lawrence's
GATEWAYS GRIND
joins Sandi Toksvig on a journey through lesbian London to uncover the history of the legendary Gateways club, one of the longest running lesbian clubs ever, and the women who drank, danced and loved inside of it.
This year's BFI Flare programme demonstrates just how rich and diverse LGBTQIA+ stories in film can be. For so long, queer histories were largely hidden. It took generations of individual and communal bravery, ingenuity and struggle to make these stories visible. This 2022 edition includes previously untold stories; both imagined and those that explore personal truths and histories, spotlighting the LGBTQIA+ champions of the past.
The Festival sees a fascinating selection of documentaries which uncover lost or hidden queer family histories. The World Premiere of
JIMMY IN SAIGON
sees filmmaker Peter McDowell go on a heartfelt journey to understand the truth behind his brother's mysterious death, while Robin Hunzinger's strikingly poetic film,
ULTRAVIOLETTE AND THE BLOOD-SPITTERS GANG
, thrillingly brings to life the long-hidden story of his grandmother's rebellious schoolgirl sweetheart Marcelle in the 1920s. In addition, the International Premiere of
IT RUNS IN THE FAMILY
tells the richly textured story of a queer filmmaker who discovers that she's related to a long-forgotten pioneer of Caribbean cinema, Oscar Torres.
The European Premiere of
BOULEVARD! A HOLLYWOOD STORY
is the latest documentary by BFI Flare favourite Jeffrey Schwarz (I Am Divine, Tab Hunter Confidential), which uncovers a part of Hollywood's queer hidden history and proves that that life does indeed imitate art.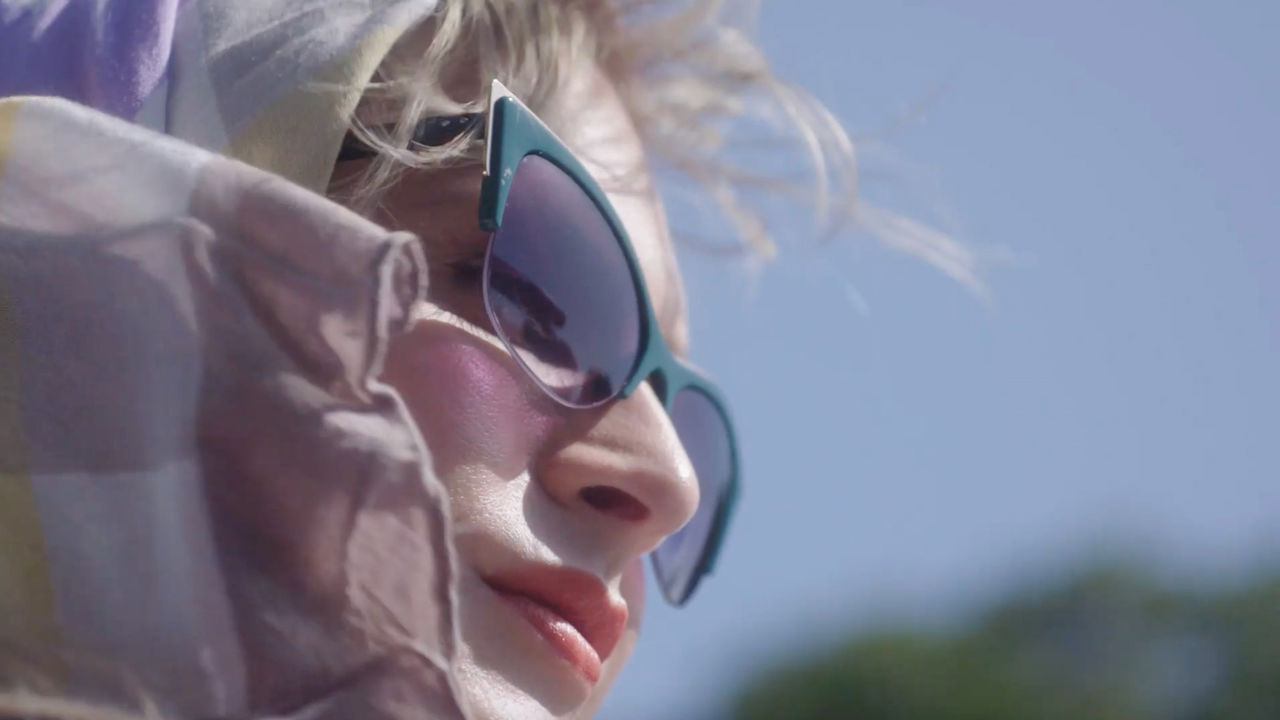 FRAMING AGNES
is Chase Joynt's anticipated follow up to No Ordinary Man which screened at BFI Flare last year. An intriguing re-enactment of forgotten trans history, co-written with Morgan M Page, and featuring Zackary Drucker, Angelica Ross and Silas Howard.
This year's BFI Flare programme also takes a closer look at the queer women who have shaped the face of modern music, without always getting the credit they deserve.
INVISIBLE: GAY WOMEN IN SOUTHERN MUSIC
is a joyous celebration of the unsung heroes behind some of Country music's biggest hits of the last four decades, and
FANNY: THE RIGHT TO ROCK
is a celebration of the 1970s rock band who were one of the first all-female bands to release an album in the U.S., and were championed by David Bowie, who claimed they were as important as The Beatles.
For those who like their music on the heavy side,
SIRENS
is a lively, loud and empowering documentary fresh from Sundance about an all-female queer Middle Eastern thrash rock band from Lebanon, while Leigh Brooks's
THE SOUND OF SCARS
, a captivating chronicle of metal band Life of Agony, whose lead singer Mina Caputo came out as transgender in 2011.
Also screening is
CHARLI XCX: ALONE TOGETHER
is a warm-hearted DIY documentary by Bradley & Pablo that follows acclaimed pop star Charli XCX, who teamed up with her legions of queer fans across the globe to create a new album during the 2020 lockdown.
This inspiring selection of music documentaries is contextualised by a BFI Flare themed event,
SISTERS ARE DOING IT FOR THEMSELVES: QUEER WOMEN IN MUSIC
, helping to raise the visibility of queer women working in the heart of the industry today.
Screening from the archives is Mohamed Camara's 1997 queer African cinema classic,
DAKAN
. Dubbed West Africa's first film about homosexuality this is a chance to reassess DAKAN's significance, a film which was defunded by the Guinean government and was the target of protests during its production. Screening in partnership with African Odysseys,
MADAME SATÃ
is Karim Aïnouz's bold, beautiful and epic tale of an extraordinary and notorious Brazilian nightlife legend, criminal, queen and folk hero in Rio de Janeiro's bohemian underworld. The film is followed by a Q&A discussion with Aïnouz and lead actor Lázaro Ramos addressing how LGBTQIA+ and race depictions in Brazil have evolved in the 20 years since it premiered at Cannes.
Michael Blyth, BFI Flare's Senior Programmer said, "A recurring theme in BFI Flare 2022 is the rediscovery of forgotten queer histories, and recognition of the LGBTQIA+ trailblazers whose pioneering work has so often gone overlooked. In reflecting on the past, we can better understand the present, appreciating how far we have come, whilst acknowledging how much is still left to do. At the heart of this year's Festival is a glorious celebration of a collective queer history we cannot take for granted."
Tricia Tuttle, BFI Festivals Director added, "We're all chomping at the bit to welcome audiences back to an in person BFI Flare, our first since 2019, and with the bonus of screenings online for audiences who can't make it to the venue, wherever they are in the UK. And this year's programme really does deliver something for every queer audience and cinema fan – rousing personal stories and bold, adventurous filmmaking alike."
Now in its eighth year, the BFI Flare x BAFTA Crew Mentoring programme in partnership with BFI NETWORK, which discovers and develops and funds new and emerging filmmakers through National Lottery funding, is offering a six emerging LGBTQIA+ filmmakers the opportunity to strengthen and develop their industry knowledge and professional connections. Selected mentees will receive year-round mentoring from a senior industry figure, alongside a tailored bespoke programme of workshops and 1-2-1 meetings, festival accreditation masterclasses and discussions, and access to BAFTA's year-round events programme. Previous mentors for the programme have included Luca Guadagnino, Kate Herron Oliver Hermanus, Isaac Julien, Desiree Akhavan and Russell T Davies.
For professionals working in the film and screen industries, this year's BFI Flare Industry Programme will return with delegate networking and dedicated events. Press and Industry screenings will be back in venue at BFI Southbank and the digital viewing library will be powered by Shift72. The full BFI Flare Industry Programme line-up will be announced in the coming weeks.
Once again, BFI Flare will be in partnership with the British Council for Five Films for Freedom, which makes five LGBTQIA+ themed short films available for the world to watch online for free for the duration of the festival. Available internationally via the British Council's YouTube channel, Five Films for Freedom has been running since 2015 and the programme has seen nearly 15 million people viewing the films in more than 200 countries and principalities, including many parts of the world where homosexuality is criminalised, and in some cases, punishable by the death penalty.
BFI Flare: London LGBTQIA+ Film Festival runs from 16th – 27th March in venue & available digitally UK-wide on BFI Player. You can find out more, browse the full programme and book tickets on the BFI Flare website.
Images & info - BFI Flare
Top image – BEING BEBE (Dir. Emily Branham), IN FROM THE SIDE (Dir. Matt Carter), ESTHER NEWTON MADE ME GAY (Dir. Jean Carlomusto), GATEWAYS GRIND (Dir. Jacquie Lawrence)
Middle image - FRAMING AGNES (Dir. Chase Joynt)