Film - We Are One: A Global Film Festival
We Are One: a Global Film Festival announces the first-ever co-curated programming lineup featuring 21 of the most prolific film festivals in the world. Here's some of the things we're looking forward to...
The ten-day digital festival, which will run exclusively on YouTube May 29th - June 7th at
YouTube.com/WeAreOne
is produced and organized by Tribeca Enterprises and YouTube, and will feature over 100 films co-curated by 21 prolific festivals, hailing from 35 countries, in addition to talks, VR content and musical performances.
Promising to celebrate global voices and elevate films that have the power to create change and bring audiences from around the world together to create meaningful connections, the festival has assembled some of the world's most talented artists, storytellers and curators and will give audiences an opportunity to experience different cultures through an artistic lens; each official selection was handpicked for inclusion to highlight the singularities of each participating festival, while also providing a voice to filmmakers on a global stage.
Many of these titles will have significant debuts at the festival, with programming consisting of over 100 films, including 13 world premieres, 31 online premieres, and five international online premieres.
A truly international festival, the programming will represent over 35 countries and will include 23 narrative and eight documentary features, 57 narrative and 15 documentary short films, 15 archived talks along with four festival exclusives and five VR programming pieces.
Ten films that we're looking forward to are:
Adela Has Not Had Supper Yet
- On a visit to Prague from New York, the renowned private detective Nick Carter must solve a mysterious disappearance...and face off against a music-loving, flesh-eating plant.
Air Conditioner
- When air conditioners in Luanda begin to mysteriously fall from building windows, a security guard embarks on a pleasantly surreal, jazz-inflected journey through the Angolan capital.
Beautiful Things
- Solitary men in oil rigs and supertankers, isolation chambers and waste plants, coalesce in a riveting global symphony of material production and consumption.
Bridges of Sarajevo
- On the centenary of World War I, a varied group of European directors gives voice to the modern ghosts and historical echoes of the Bosnian capital.
The Epic of Everest
- Filming in brutally harsh conditions with a hand-cranked camera, Captain John Noel captured the Everest expedition of 1924 with a breathtaking beauty freshly restored by the BFI National Archive.
Mystery Road
- Indigenous cowboy detective Jay Swan (Aaron Pederson) returns to his outback hometown to solve the murder of a teenage girl whose body is found underneath a trucking route.
Mugaritz Bso
- Recipes and soundscapes intertwine in this glimpse of a daring—and mouthwatering—multimedia collaboration between San Sebastian chef Andoni Luis Aduriz and musician Felipe Ugarte.
Ricky Powell: The Individualist
- Ricky Powell boasts a quintessential New York story, rising to fame as a street photographer in the 80's and 90's and touring with the Beastie Boys, capturing some of the wildest moments in popular culture.
Rudeboy: The Story of Trojan Records
- Featuring Jamaican reggae and ska legends like Lee "Scratch" Perry and Marcia Griffiths, Rudeboy chronicles a multicultural revolution on the dancefloors of late '60s and early '70s Britain.
Ticket of No Return
- A solitary woman purchases a one-way ticket to Berlin to indulge her greatest passion—binge drinking—in Ulrike Ottinger's flamboyantly provocative classic of New German Cinema.
There are also a plethora of short films to enjoy, including these ten which caught our eyes:
32-RBIT
- An essay film about Victor Orozco Ramírez's personal Internet: a parallel world where memory loss, errors, surveillance and addiction smear everything and everyone.
Bilby
- This sweet short from DreamWorks Animation Studios finds a lonesome bilby tangled up with a helpless baby bird in the deadly desert of Australia.
The Cats
- A street cat meets an old man that will change his life forever. Between bowls of milk and warm cuddles, he feels welcomed by his new owner, but the elderly gentleman has secrets of his own. [Editor's note - this is a highly disturbing film that, even though it is animated, should come with a warning of abusive scenes]
The Distance Between The Sky And Us
- In this Short Film Palme d'Or winner, two strangers (Ioko Ioannis Kotidis, Nikos Zeginogolu) meet one night at a gas station. One is there to refuel; the other is stranded.
The Light Side
- An ageing Sith Lord must come to grips with his past and discover why humility may be the greatest force in the galaxy.
Masterpiece
- A group of young men try to interpret their friend's art so they can save face and show support.
No More Wings
- At a divergent point in their lives, two lifelong friends (Ivanno Jeremiah, Parys Jordon) meet at their favorite South London fried chicken shop.
Stories of Destroyed Cities: Şhengal
- Speaking with the survivors of a devastating ISIS invasion, the Rojava Film Commune captures the city of Şhengal's ongoing struggle to rebuild and revive itself.
Throat Singing in Kangirsuk
- Eva and Manon are two throat singers from an Inuit village in the northern reaches of Canada. They and Johnny Nassak turn the camera on themselves and their Arctic landscape.
White Echo
- Chloë Sevigny's ethereal séance-story sees a young woman, Carla (Kate Lyn Sheil), explore and wield her inner power while on vacation with friends.
We are also very excited for the specially-curated talks and panels, both archived from past festivals and brand new discussions, that will offer viewers a chance to revisit important moments in film. The programme includes talks with Francis Ford Coppola and Steven Soderbergh, Song Kang-ho and Bong Joon-ho, Guillermo del Toro, Jane Campion, Ang Lee, David Cronenberg, Alejandro González Iñárritu, Diego Luna and even Jackie Chan.
It will be interesting to see how the 360 VR selections work without VR, and we're looking forward to trying the Emmy-nominated documentary Traveling While Black and Atlas V, a sci-fi narrative starring Bill Skarsgard, as well as additional titles with notable talent including John Legend, Oprah Winfrey and Lupita Nyong'o. There will also be special musical performances, including a 30 minute DJ set by Questlove.
"We are so excited to share the combined efforts of our festival partners and YouTube with the world this week," said Tribeca Enterprises and Tribeca Film Festival Co-Founder and CEO Jane Rosenthal. "Together, we were able to curate a compelling slate of programming that succinctly reflects the subtle variations in style that make each festival so special. We Are One: A Global Film Festival will offer audiences an opportunity to not only celebrate the art of film, but the unique qualities that make each story we watch so memorable."
"One of the beautiful things about films and other visual content is the ability to tell stories and bring people together, no matter where they live or where they're from. This is a phenomenon we've seen at YouTube throughout the years but especially today, as people look to connect and be entertained," said Robert Kyncl, Chief Business Officer, YouTube. "The programming coordinated by Tribeca Enterprises for We Are One: A Global Film Festival has that magical ability to transport viewers from all around the world to a special moment in time, through the unique lens that our esteemed festival partners bring."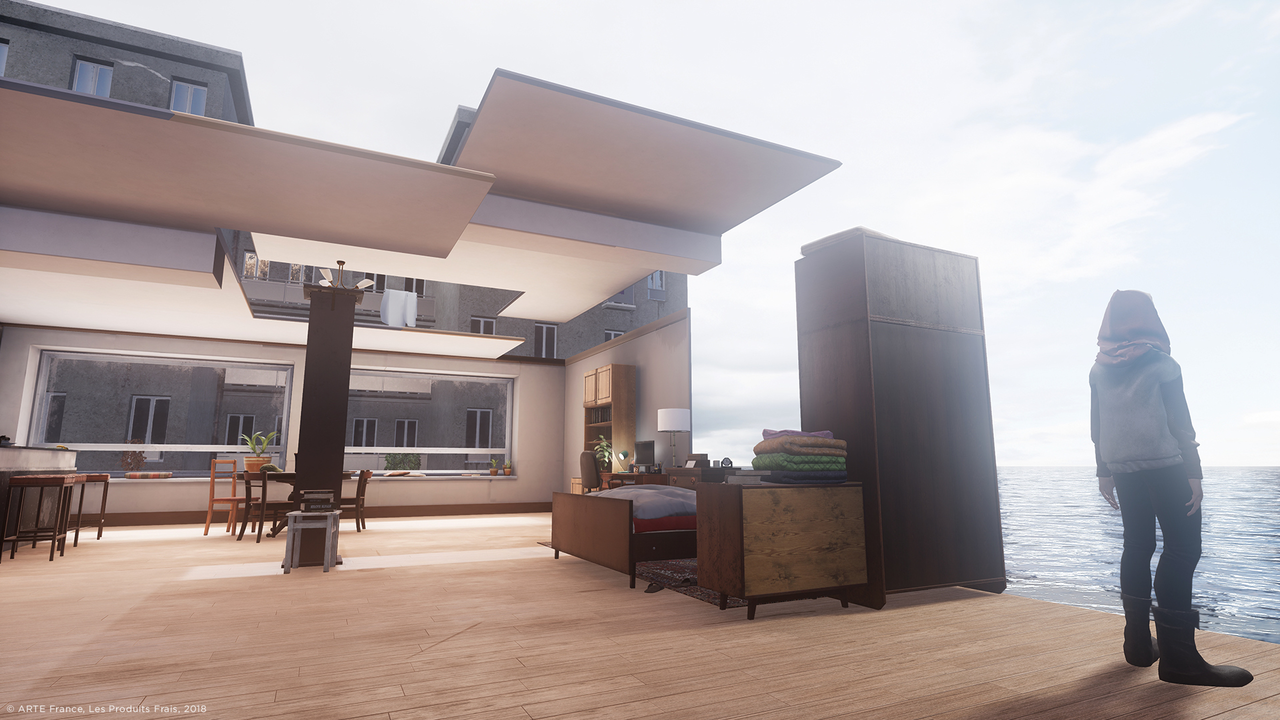 The global festival will include programming curated by and unique to the identity of all participating festival partners, including: Annecy International Animation Film Festival, Berlin International Film Festival, BFI London Film Festival, Cannes Film Festival, Guadalajara International Film Festival, International Film Festival & Awards Macao (IFFAM), International Film Festival Rotterdam (IFFR), Jerusalem Film Festival, Mumbai Film Festival (MAMI), Karlovy Vary International Film Festival, Locarno Film Festival, Marrakech International Film Festival, New York Film Festival, San Sebastian International Film Festival, Sarajevo Film Festival, Sundance Film Festival, Sydney Film Festival, Tokyo International Film Festival, Toronto International Film Festival, Tribeca Film Festival, and Venice Film Festival.
"Cinema is not only a collective work, but also a shared experience. In these times of social distancing, the spirit of cooperation and a sense of community are needed more than ever before. Therefore, we are happy to participate in the We Are One initiative. We wish all those wonderful artists that their audiences will be able to see their work on the big screen again soon," said the Berlinale Director Duo Mariette Rissenbeek and Carlo Chatrian.
"We are honored and happy to join We Are One, as a sign of friendship and solidarity for our friends of Tribeca, at the same time offering to the worldwide audience a taste of what we do in Venice in order to support new filmmakers concretely," added Venice Film Festival Director Alberto Barbera.
Tricia Tuttle, BFI London Film Festival Director said "We wanted to focus on two things that have great power to unite people across the world - film and music. Here we present two silent films Shiraz and The Epic of Everest, restored by our colleagues at the BFI National Archive with richly evocative, newly commissioned scores from contemporary musicians - Anoushka Shankar and Simon Fisher Turner. These archive gems sit alongside a short film programme of emerging UK filmmakers who are busy now developing on the great promise of these works. We also present Rudeboy, a documentary about the UK's Trojan records, behind many 60s reggae, ska and rocksteady hits from Desmond Dekker to The Maytals. In these challenging times, there are many people struggling and We Are One is an opportunity for us to come together through our love of film, art and music to reach out and support each other."
True to its mission, We Are One: A Global Film Festival will seek to bring artists, creators and curators together around an international event that celebrates the exquisite art of storytelling. In doing so, it will aim to provide not only solace and entertainment for audiences during a time when it's needed most, but also opportunities for these individuals to give back through donations to the World Health Organization (WHO), UNICEF, UNHCR, Save the Children,, Doctors Without Borders, Leket Israel, GO Foundation and Give2Asia, among others. Audiences will be able to donate to COVID-19 relief efforts through a donate button or link on every film page.
The full festival schedule is available at www.weareoneglobalfestival.com.
Images - We Are Global/Tribeca