The BBC Proms season starts on Friday so our resident Prom Queen, Susan Omand, gives you her top five Proms concerts that she's looking forward to....
THE PROMS ARE BACK!!! After last year's hiatus, which was necessary for obvious reasons, it is SO good to see a full programme of classical music events in the offing again. And there's certainly a lot to look forward to. So much so that, for the whole Proms season from this Friday, 31st July, to 11th September, AlbieMedia is going full on Prom Central - everything will be proms-related so lace up your walking shoes and dust off your corsage - we're going to the Prom!
As well as old favourite composers, conductors and performers with well-known works, there are composers on the list that I have never even heard of, never mind recognising their work, like Zemlinsky, Gipps and Josquin* [and that's just in the first few days! – Ed] so that should be an interesting experience.
As ever, there are a few "non-classical" proms this year but nothing too "poppy" this time which is great. There's a lot of jazz and world music on the timetable as well as a trip to both the theatre, with a Broadway night, and cinema, with a prom devoted to the music of British films, to coincide, in part, with the centenary celebrations of the composer Malcom Arnold.
This year, as well as a Family Prom featuring Saint Saens' Carnival of the Animals narrated by author Michael Morpurgo, there are also four "Mystery Proms" to look out for which are, as the name suggests, unknown in content as yet. These, I guess may be for artists not yet confirmed, or to help with scheduling around Covid restrictions but, in either case, it's going to be fun to see what they eventually turn out to be.
Add in the usual pomp and circumstance (I see what you did there – Ed] of the Last Night of the Proms and it should be a season to look forward to.
As well as every prom being available on BBC Radio Three and BBC Sounds, there's also going to be twenty-one proms shown on TV, which will be available for catch up on iPlayer. I will try to watch some of these and you'll get my thoughts on those that I do see [whether we want them or not? – Ed]
For now, though, in no particular order and not counting the first and last nights, here's my five personal favourite Proms I'm looking forward to this year (synopses and listings from the Proms programme, I'll discuss them in more detail in my Today at the Proms articles on the relevant day).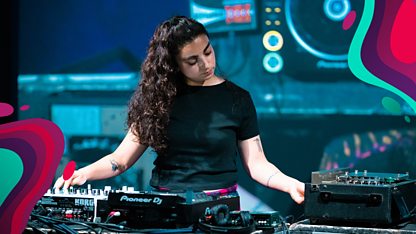 5) The BBC Singers & Shiva Feshareki 19:30 Thu 19th August

Experimental composer and turntablist Shiva Feshareki joins Sofi Jeannin and the BBC Singers for a choral playlist colliding the Renaissance with the present day. Works by Hildegard of Bingen, Byrd and Josquin are woven into a continuous musical sequence with pieces by Stravinsky, Feshareki, Nico Muhly and Roderick Williams. Old and new, acoustic and electronic, sacred and secular come together in this musical kaleidoscope.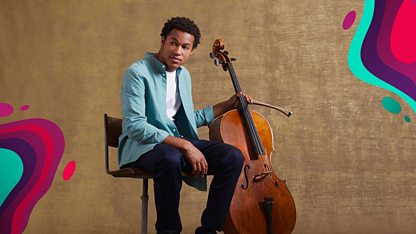 4) Sheku Kanneh-Mason Plays Dvořák's Cello Concerto 19:30 Sun 5th September

Former BBC Young Musician winner Sheku Kanneh-Mason returns to the Proms as the soloist in Dvořák's Cello Concerto. A new Proms commission written for the Royal Albert Hall's 150th anniversary by former BBC Young Composer winner Grace-Evangeline Mason contrasts with two scintillating orchestral showpieces – Hindemith's jovial reworking of themes by Weber for what was initially intended as a ballet, and Richard Strauss's colourful take on the Spanish lothario Don Juan. The Royal Liverpool Philharmonic Orchestra makes its first Proms appearance under its new Chief Conductor, Domingo Hindoyan.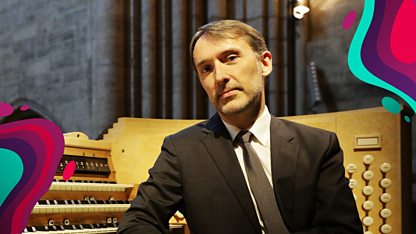 3) Organ Recital 11:45 Sun 1st August 2021

When the Royal Albert Hall was officially opened in 1871, it welcomed its first audience to the sound of the mighty 'Father' Willis organ – then powered by two steam engines. In the first of this season's two organ recitals marking the Hall's 150th anniversary, Olivier Latry – Titular Organist at Paris's Notre-Dame Cathedral – performs key organ works by J. S. Bach before taking them as a starting point for his own improvisations. The recital showcases the power and range of an instrument whose 9,999 pipes would stretch nine miles if laid end to end, an organ that has been played by celebrated recitalists and rock legends alike.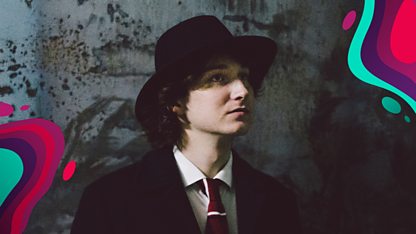 2) An Evening of Mozart with the Scottish Chamber Orchestra - 20:00 Sun 1st August

Composed over a period of just two months in the summer of 1788, Mozart's three final symphonies together form a musical sequence that explores all sides of humanity. No. 39 offers a grand introduction, its fanfares and dances setting the scene, before we're plunged into the dark drama of the Symphony No. 40, and finally emerge into the sunlight of the 'Jupiter' Symphony, with its dazzling fugal finale. The Scottish Chamber Orchestra is conducted by its dynamic Principal Conductor Maxim Emelyanychev.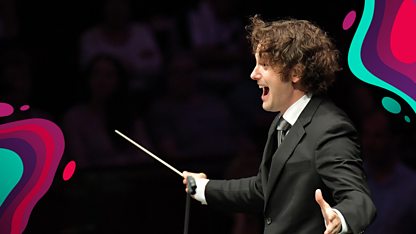 1) Stravinsky from memory 19:30 Wed 11th August 2021

Nicholas Collon and the Aurora Orchestra's from-memory performances have become a thrilling recent fixture of the Proms. Now, following symphonies by Beethoven, Brahms, Shostakovich and Berlioz, they tackle their most audacious challenge yet: a complete performance of the colourful 1945 suite from Stravinsky's ballet The Firebird. Russian fairy tales and folk melodies collide with Stravinsky's bold musical modernism to create a memorable score. Radio 3 presenter Tom Service introduces the work from the stage, exploring its textures and themes and dismantling its intricate musical narrative with the help of Collon and his musicians. The concert opens with another Russian classic: Rachmaninov's virtuosic Rhapsody on a Theme of Paganini, with former BBC Radio 3 New Generation Artist Pavel Kolesnikov as soloist.
* Addendum – After deciding on my top 5 and writing the article, I looked up "Renaissance prince of polyphony Josquin des Prez" and OH MY WORD. The work is STUNNING and has immediately superseded anything on my top five list above. A must listen Prom on 9th August. Listen to this:
Image: Shiva Feshareki © Pedro Kuster
Image: Sheku Kanneh-Mason © Jake Turney
Image: Oliver Latry © Deyan Parouchev
Image: Maxim Emelyanchev © Elena Belova
Image: Nicholas Collon © Chris Christodolou
Main image adapted from NORTH-FACING ENTRANCE OF THE ROYAL ALBERT HALL AT DUSK © David Iliff