Documentaries - Sheffield DocFest

Sheffield DocFest has revealed its full Film programme, Alternate Realities exhibitions, Industry Programme and Talks & Sessions...
Press Release
The UK's leading documentary festival, and one of the world's most influential markets for documentary projects, opens with the UK premiere of a film that will thrill David Bowie fans and film-lovers alike. Brett Morgen's glorious cinematic odyssey Moonage Daydream, screens at the legendary Sheffield City Hall 50 years after Bowie first played the historic Sheffield music venue in June 1972. Morgen will participate in an In Conversation as part of the Talks programme and give a Masterclass as part of the Craft Summit.
Alex Cooke, Chair of the Board of Trustees, said, "Sheffield DocFest is back in-person! We are excited to come back together, to re-connect. The festival team have worked tirelessly, through waves of the Covid-19 pandemic, to bring you this impressive, jam-packed line-up of world class events. There has never been a more important time for documentaries. They take us into worlds and lives and help us understand, they let us empathise, and they hold those in power to account. This special Festival affords us a community, one to find real comfort in. I hope you forge new friendships; I hope you feel welcome, I hope you leave feeling re-energised and mostly, I hope you have some much-needed fun."

Clare Stewart, Interim CEO Sheffield DocFest added, "Sheffield DocFest has an extraordinary legacy of connecting the global documentary ecosystem with the people of Sheffield and South Yorkshire. As one of the world's leading documentary festivals, and the UK's only film marketplace, we create opportunities for business through our industry programme, for creativity by bringing filmmakers and artists together, and for exchange between makers and audiences through our screening programmes, exhibitions and talks & sessions. We can't wait to bring everyone back together again at this year's Festival."
See the full programme of films and events and book tickets on the Sheffield DocFest website
Three exceptional collaborations have shaped this year's Festival programme: firstly with Guest Curator Asif Kapadia, who joined when the Festival was starting this year's programming journey, and whose own contribution is a testimony to how great documentaries of the past can shape the creative imaginations of the future; then, an urgent and important collaboration with respected colleagues at Docudays UA, who started working with Sheffield DocFest when their own Festival could not go ahead due to the Russian invasion; and finally, with Kat Cizek at MIT's Open Documentary Lab, who worked with the Festival's creative leads on a programme that illuminates the philosophies and practices of Co-Creation, filmmaking that cares - like so many great documentaries do - about changing our world, for the better.
The three Special Programmes that headline this year's selection:
Ukraine. Password: Palianytsia
In solidarity with Ukraine, Sheffield DocFest collaborated with Docudays UA - the Ukraine's leading international human rights documentary festival - to present Password: Palianytsia. This programme. will launch the British Council and Ukrainian Institute's 'UK/Ukraine Season of Culture' with the World Premiere of One Day in Ukraine, by media activist and filmmaking collective Babylon'13. It includes nine new documentaries alongside VR and artwork, as well as five projects in MeetMarket, the Festival's pitching forum, and three Work-in-Progress presentations.. It provides a powerful encounter with contemporary Ukrainian life - including the horrific reality of the Russian invasion and the current war.
A Documentary Journey with Asif Kapadia
Sheffield DocFest's 2022 Guest Curator, award-winning filmmaker Asif Kapadia, selects documentaries that had significant impact for him, inspiring his own style and creative choices. Highlights include Martin Scorsese's Italianamerican, Jean Bach's A Great Day in Harlem, and When We Were Kings – about the boxing match between George Foreman and Muhammad Ali. Kapadia says: "Without this film, there would be no Amy. There would be no Senna. There would be no Diego Maradona". Kapadia will also appear in conversation with his long-time collaborator in Cutting the 'Fame' Trilogy: Asif Kapadia and Chris King.
Co-Creation: Changing our World
While selecting films and immersive projects for this year's Sheffield DocFest - from over 2200 entries - the Festival team witnessed an increase in collective filmmaking and more works emerging that demonstrate the practices and philosophies of Co-Creation. Curated with Katerina Cizek at MIT's Open Documentary Lab's Co-Creation Studio, this programme illuminates the practice of making documentary work from within communities and making films with people, rather than for, or about, them. The programme pairs new projects with emblematic works from the past with highlights including Overcoming Darkness (Ukraine war) paired with America aka Amerika (Vietnam war) showing different grassroots collectives approach to news reporting; and Sound Voice Project (2021) paired with Songbirds (2006), projects where both directors worked with communities to portray their stories in song. Katerina Cizek will lead a keynote address Co-Creation: Collective Dreams, outlining the practices and philosophies of co-creation according to MIT's Open Documentary Lab's Co-Creation manifesto, and will be joined by some of the artists whose works feature in this strand.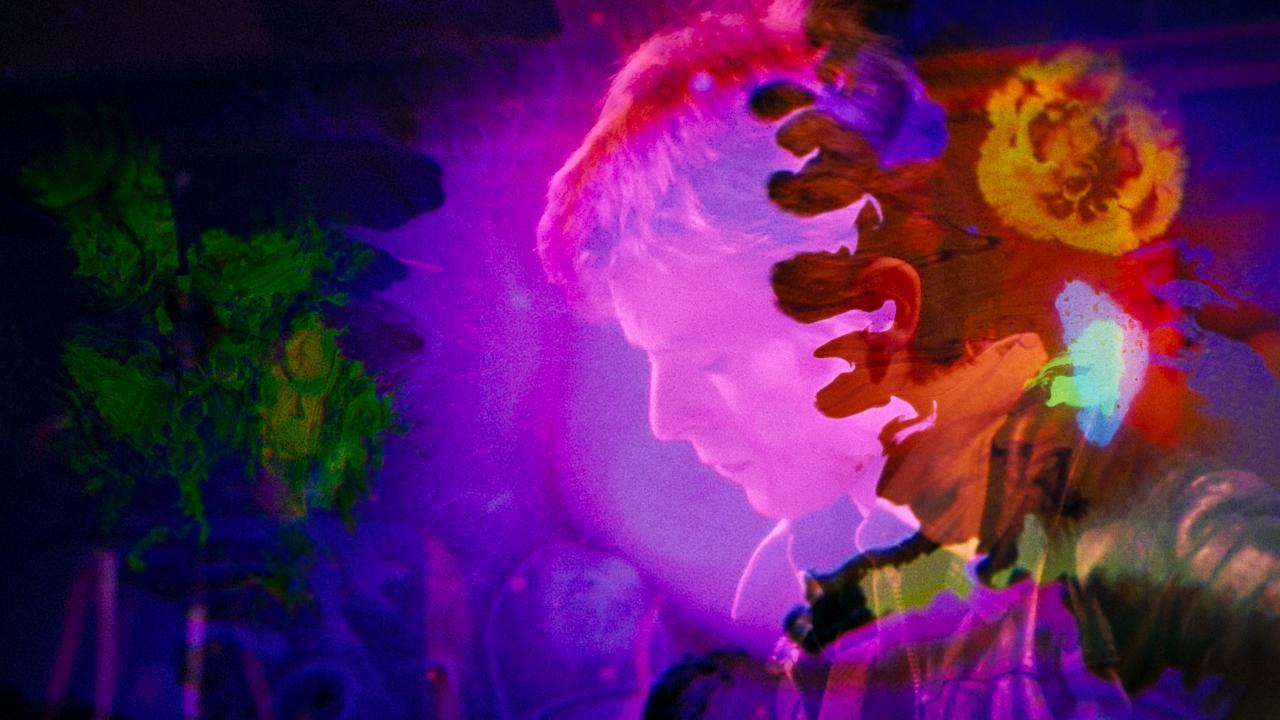 Film Programme
The Sheffield DocFest 2022 film programme totals 135 films (95 features and 40 shorts), including 38 World Premieres, 22 International Premieres, 11 European Premieres, 46 UK Premieres and 18 retrospective films. Titles screen in three competition sections - International Competition, International First Feature Competition and International Short Film Competition - as well as six strand sections - Rhythms, Debates, People & Community, Memories, Rebellions and Journeys.
Raul Niño Zambrano, Head of Film Programmes said, "The 135 selected films not only add up to an exciting, wide-ranging, provocative, engaging and entertaining programme, they are a barometer of the importance of documentary film upon the world stage. And after two years of uncertainty, they show, along with the other facets of this fantastic festival, that Sheffield DocFest is back – stronger and more vital than ever."


Strands
Rhythms focuses on music documentaries and performances; Debates features films on urgent topics such as energy supply and the opioid epidemic; People and Community includes stories about what binds us together, as well as outstanding individuals who open their hearts, minds, and homes to the camera; Journeys includes transformations and explorations. Memories traverses the past to understand the present and redesign the future; and Rebellions focuses on protest, revolt, and the fight for all forms of justice.
There will also be a Spotlight screening of one film in each strand, in which we will celebrate the World or International premiere of the film with an extended conversation with the director and/or protagonists.
Spotlights include: A film about Studio Electrophonique (World Premiere, Rhythms) which traces the influence of the Sheffield based studio which nurtured a generation of nascent superstars such as ABC, The Human League, Heaven 17, Clock DVA and Pulp; The Oil Machine (World Premiere, Debates) which takes a deep look into the complex and historical relationship between the UK commercial oil industries and public policy; The Fire Within: Requiem for Katia and Maurice Krafft (World Premiere, Memories) a journey into the passionate work of two volcanologists through their impressive archive directed and narrated by Werner Herzog; McEnroe (International Premiere, People & Community) a portrait of tennis legend John McEnroe; Bike Life Extreme (World Premiere, Journeys) a fascinating look at the explosion of bike culture during the pandemic; and (Marwan - Tomorrow's Freedom, World Premiere, Rebellions) portrait of a Palestinian leader Marwan Barghouti who is serving five life sentences in an Israeli prison.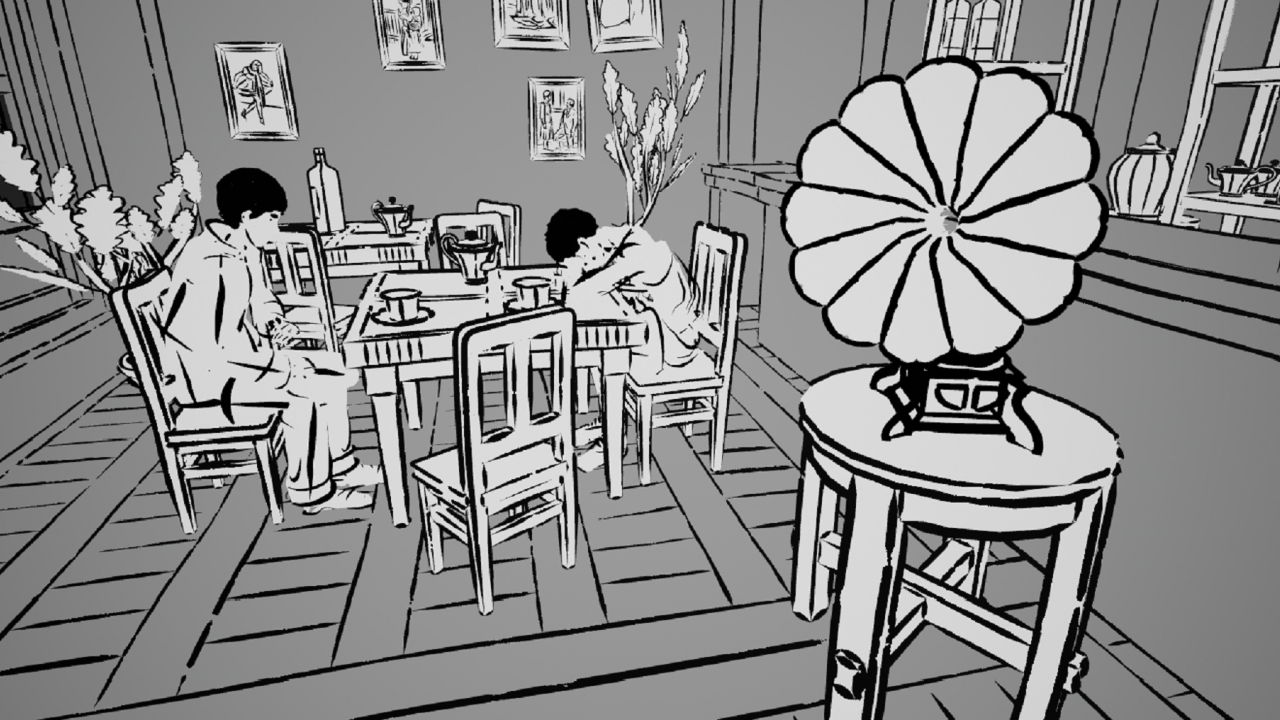 Alternate Realities
The Alternate Realities exhibition programme at Sheffield DocFest showcases innovative non-fiction and immersive documentaries in all forms, breaking the boundaries of traditional documentary practice – including virtual reality, use of artificial intelligence, sculptural installations, sound art and performance art. This year's Festival will present 29 works at exhibition spaces that are predominately free and open to the public, supported by Arts Council England.
Francesca Panetta, Alternate Realities Curator says "The artists we are featuring this year open new vistas on the way we encounter stories. By using new techniques and new technologies they show that immersive and interactive documentaries can wrap themselves around you, make you part of the story, take you down a rabbit holes, and potentially lead you to a place you never expected. The works we've selected are important in topic, but also fun to engage with, and all importantly, bring audiences together digitally and in person to ReConnect."
Sheffield DocFest's main exhibition space is Site Gallery where festival-goers can experience multiplayer virtual reality pieces, webdocs, digital games, a poetic room-scale VR experience, and single-screen work. Also, interactive works including Only Bans, a digital game that critically examines the online policing of sex workers and marginalised bodies, and Ravi and Emma, a world-first experience made possible using artificial intelligence and gesture recognition technology.
Site Studio offers a space for rest, dedicated to projects that encourage recuperation and wellbeing - including Recharge (World Premiere) by Dries Deporter, which, through the magic of AI, powers your mobile phone when you close your eyes, and Black Power Naps who reclaim laziness and idleness as power as they explain in a video about their work.
Commissioned by Sheffield DocFest with Site Gallery, Feminist Economics Football: A Cooperative Game for Sheffield is a live three-sided match, played on a hexagonal pitch and taking collaboration to a new level. Played during the festival and open to the public, the game will be filmed and edited into a work to be shown at Site Gallery – the Festival's main exhibition space.
VR works sit in multiple venues across the city and include the multiplayer Gondwana, which allows you to roam the world's oldest tropical rainforest with fellow audience members, and the full room installation Kubo Walks the City where you can explore 1930s Seoul in the footsteps of the Korean writer, Kubo.
Several large-scale installations will sit across the city, including The Sound Voice Project which features new co-created music by Hannah Conway who worked with medical professionals and people who experienced voice loss. While in the Town Hall, The Acquisition Panel (World Premiere) places you inside a committee where you collectively decide if a controversial colonial object will be allowed into the local museum.
An immersive installation, Escaping Gravity, fills the entirety of Event Space, highlighting human desire for progress through the story of Britain's Imperial Airship programme.
As part of the Ukraine focus, audiences can scroll through TikTok reportage, analysis and charactuature explaining the war to a younger generation, whilst Rozspyne immerses viewers in 360 virtual reality as war breaks out in the small village of Rozspyne in 2014.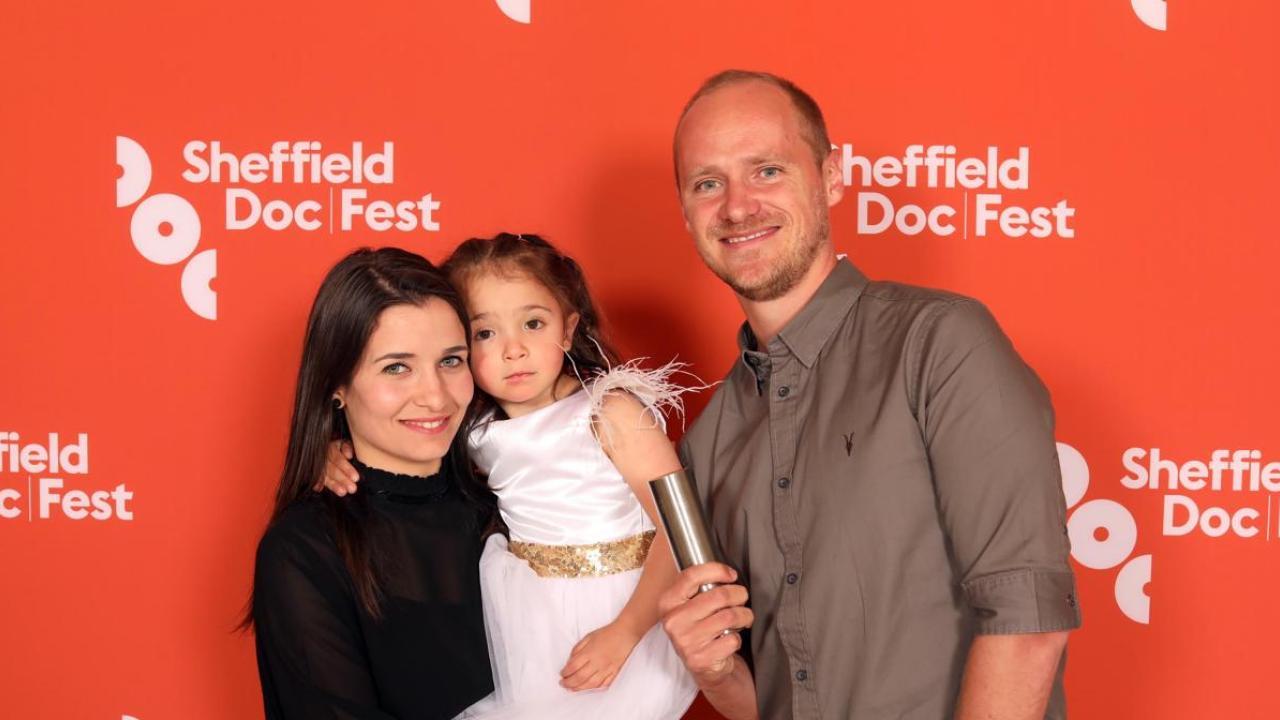 Awards
The line-up for this years' International Competition comprises nine films, up for Best Film Award, supported by BBC Studios Documentary Unit, nine films in International First Feature Competition supported by Netflix, and ten films in International Short Film Competition, supported by WarnerBros OneFifty. Six documentaries will be considered for the Tim Hetherington Award, supported by Dogwoof; seven projects will be considered in a mentored deliberation by the Youth Jury, supported by WarnerBros Discovery; and the Alternate Realities Award will honour the best innovative non-fiction work. Winners will be revealed during an awards ceremony at Sheffield City Hall's Memorial Hall on 28th June.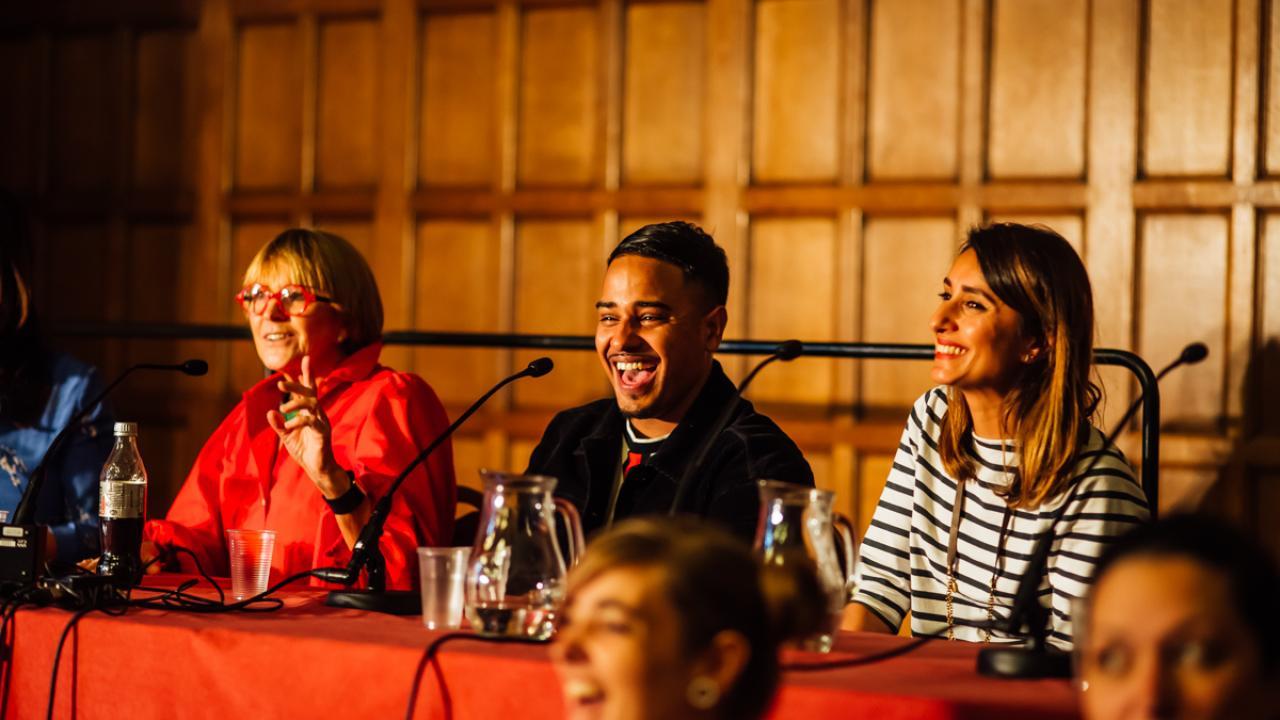 Talks & Sessions
Sheffield DocFest will present a series of nine public Talks and 15 Sessions open to industry delegates, as well as the Craft Summit and three live pitch events.
Beccy Ashdown, Talks & Sessions Senior Producer says "We're honoured to welcome some of the world's leading voices in film, immersive media and activism, to discuss their expansive careers and creative work. Our guest speakers are pushing the boundaries of storytelling, with their unique approaches to form and style. Each of our Talks and Sessions will take audiences on a journey of discovery, exploration and reflection. A huge thank you to our guests, sponsors and partners, without whom this would not be possible."
Talks:
This year the Festival partners with the Co-Creation Studio at the MIT Open Documentary Lab for the Co-Creation: Collective Dreams, Co-Created Realities, by Katerina Cizek, the Artistic Director, Research Scientist and Co-Founder.
Guest Curator Asif Kapadia appears in conversation with his long-time collaborator in Cutting the 'Fame' Trilogy: Asif Kapadia and Chris King. Other headline events are Brett Morgen in Conversation, Morgen opens the festival with Moonage Daydream which he directed, wrote, edited, and produced, while his 2017 documentary Jane is presented in the Memories strand; and Pratibha Parmar in Conversation, the filmmaker and humanitarian activist presents My Name is Andrea at the festival.
Broadcaster supported talks are the BBC Interview: Clive Myrie - journalist, newsreader and presenter; the Channel 4 Interview: Will Young - discussing recent documentary Losing My Twin Rupert; and the ITV Interview: Ellie Simmonds with the British Paralympian swimmer.
Docudays have curated two films Peace and Tranquillity and Boney Piles. Following the screening the Discussion: When it Comes to Ukraine, What Should One Know? will focus on the impact of war and the challenges both the Ukraine and the wider world currently face. To close the Alternate Realities summit David Olusoga: StoryTrails – A Journey Through Time and Space with David Olusoga, Executive Producer of StoryTrails will launch the unique, immersive storytelling experience before it begins a UK wide tour this Summer.
Sessions:
A total of 15 Sessions for industry delegates will include discussions and panels in collaboration with industry partners BAFTA, BBC, BFI, Channel 4, Doc Society, The Guardian, ITV, National Geographic, Paramount+, ScreenSkills, Sky Documentaries, UKTV and WaterBear - including industry topics such as pathways for new talent, journalism and creative documentary, sustainability in documentary production, new funding opportunities and platforms, bullying and harassment in the industry, and the rise of celebrity documentaries.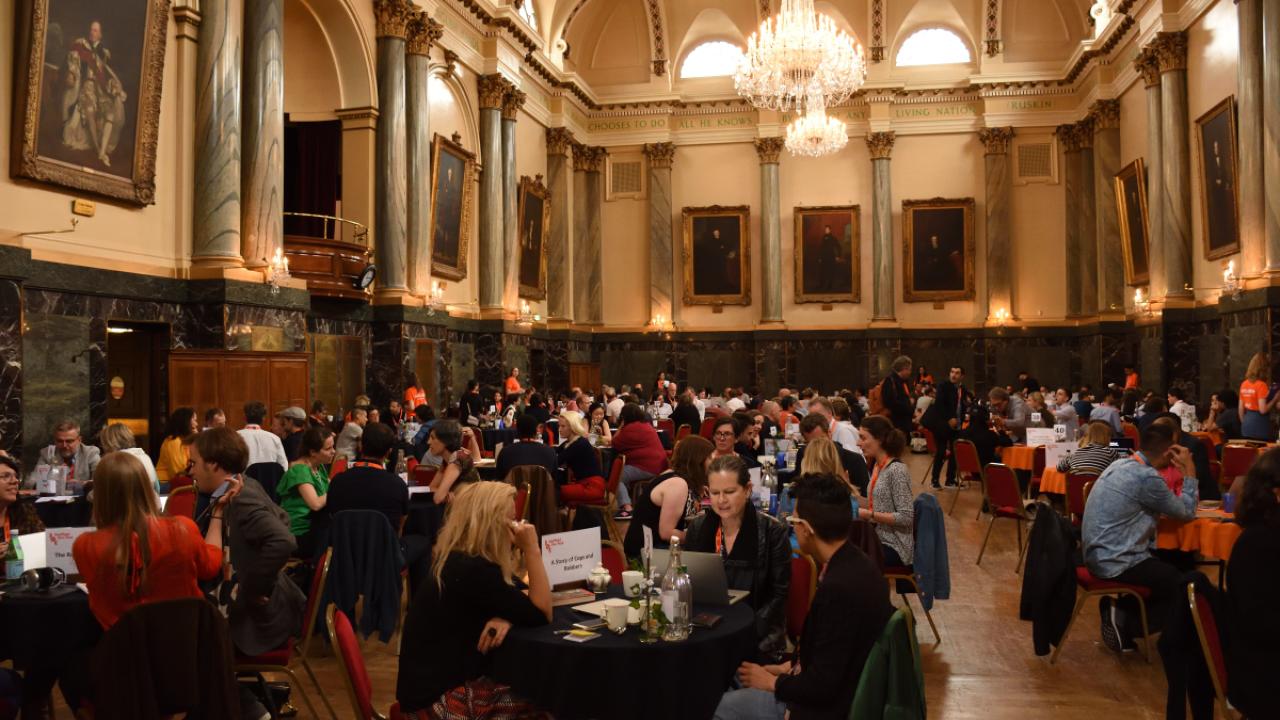 Industry Programme
Sheffield DocFest Industry Programme and Market runs in conjunction with the Festival - the flagship MeetMarket pitching forum, three Live Pitch sessions, the Craft Summit a day of four panels and masterclasses, and a day of talks during the Alternate Realities Summit, as well as the Works In Progress screenings.
Charlotte Reekers, Senior Industry Producer, says "We look forward to welcoming filmmakers from all over the world to meet face-to-face. Broadcasters, streamers, funders, distributors, sales agents, execs and a wide range of helpful professionals and pathfinders who can help get the next set of beautiful, boundary breaking documentaries made and seen."
Sheffield DocFest Market runs in conjunction with the Festival providing networking opportunities and practical sessions and round tables. The Switchboard provides advice on the people to meet at this year's market, Snap Chats is the networking mixer, while Who's Who sessions are where decision makers introduce who they are and what they're looking for. Other activities include the networking session Producer meet Producers, the Pitch Your Short session with advice given by commissioners from some of the world's major shorts platforms and funders, and How to Co-produce with the UK a discussion session moderated by UK Global Screen Fund.
MeetMarket:

MeetMarket, supported by BFI, Department for International Trade and Getty Images, is Sheffield DocFest's flagship international pitching forum which features 40 projects from 26 countries, including five projects from Ukraine, selected in partnership with Docudays UA and the Ukrainian Institute. The documentary projects in development or at production stage will be pitched in one-to-one meetings to international and UK decision-makers and experts. The event will be staged in-person on 27-28 of June and will move online in the days following the Festival.

Over 200 decision makers from 22 countries are expected with execs including those from Netflix, ARTE, DR, VPRO, SVT, POV, SBS, New York Times, ESPN, Al Jazeera, as well as all UK broadcasters and funds confirmed.


Live Pitches:

Sheffield DocFest will host three sessions for selected emerging directors to pitch their non-fiction projects to panels of judges - The Whicker's Pitch vying for the coveted £100,000 Film & TV Funding Award; the Channel 4 First Cut Pitch to secure a commission for a 60-minute film, and one month of fully-paid development and mentorship with an indie; and the BBC Three Northern Docs Pitch for filmmakers from the North of England pitching for the prize of a documentary commission with BBC Three.


Craft Summit:

The Craft Summit is a day of panel sessions dedicated to the techniques that go into non-fiction filmmaking, from shorts to features, taking place on Saturday 25 June at Sheffield Town Hall – many of the minds behind films in this year's programme will participate to share how they developed their craft, the creative choices they make and the tools that they use to achieve their vision.

Sessions include Breaking Into Craft Editing: A Call to Action from The Grierson Trust in partnership with Netflix; a Cinematography Masterclass in partnership with Canon: the Composing Masterclass: Nainita Desai (For Sama) the Award winning composer and sound designer); and a Craft Masterclass: Brett Morgen the director, writer, editor and producer of the opening night film Moonage Daydream.



Alternate Realities Summit:

The Alternate Realities Summit is a day of talks exploring where the world of immersive and interactive documentaries has ventured over the last few years. Open to both industry and public it will take place at Channing Hall and Memorial Hall on Sunday 26 June. Talks include Immersive Trends in which leaders from the industry discuss the trends they are seeing in the immersive and interactive industry, The Art of Connection in which three artists discuss their approaches to interactive works and how they connect to people, and The Non-Fiction Metaverse exploring the vision of the 'Metaverse' as social virtual reality, where multiple people come together and interact in a real time virtual space.



Works In Progress:

The Work in Progress screenings for projects nearing completion will have rough cut sections screened for international buyers - this includes three Ukrainian films - Fragments of Ice, Iron Butterflies, and Expedition 49. In addition a slate of projects funded by the BFI Doc Society Film Fund will be presented over 3 days.
Sheffield DocFest venues for 2022 are – Showroom Cinema, Workstation, Curzon Sheffield, The Light, Odeon Lux, Sheffield City Hall and Memorial Hall, Channing Hall, Site Gallery, Site Studio, Event Space, Hallam Performance Lab, Faregate, Town Hall and Cutlers' Hall.
Sheffield DocFest, now in its 29th year returns 23-28 June as a fully in-person event, is the UK's leading documentary festival and one of the world's most influential markets for documentary projects. It champions and presents the breadth of documentary form – film, television, immersive and art – in the vibrant city of Sheffield each June. The full programme can be found at sheffdocfest.com/

The Festival Pass is available from £168, to access the full festival programme of films, exhibitions, talks, panels, industry sessions and live pitches, networking events and parties.

Public tickets go on sale Tuesday 31 May at midday. Be the envy of documentary fans everywhere and become a DocLover at this year's Sheffield DocFest. From only £30, you can see the best of the fest, for less.